HUD Announces Further Covid-Related Foreclosure Relief
March 5, 2021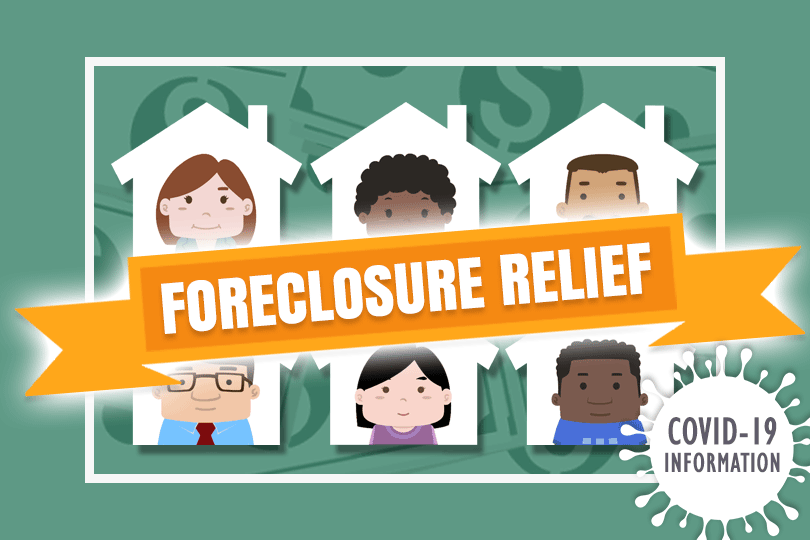 This isn't a rehash of a previous article announcing
foreclosure relief for FHA borrowers affected by COVID-19
. The FHA and HUD announced further extensions of its current programs on February 16th, 2021. A press release from the Department of Housing and Urban Development states that the federal government has "prioritized the response to, and recovery from, the COVID-19 pandemic."
The release adds that HUD is "reviewing its policies and requirements in light of the ongoing and evolving challenges facing Borrowers and industry partners."
That is one reason why HUD is "further extending its foreclosure and eviction moratorium as well as the associated deadline for first legal action and Reasonable Diligence Time Frame."
HUD originally announced a COVID-19-related foreclosure moratorium in March of 2020. Since that time the agency extended the deadline to apply for relief multiple times. According to the HUD official site, the new extension of the original moratorium "will provide further protection to Borrowers facing foreclosure during a time when people are advised to remain in their homes and be socially distanced."
A major part of HUD's coronavirus relief efforts has been COVID-19 loan forbearance, which HUD offered in the form of either reduced monthly mortgage payments or suspended payments. In all cases, the borrower and lender must work together to come up with a plan for those who need this relief.
COVID-19 Forbearance and the COVID-19-based Home Equity Conversion Mortgage Extension Period "provide for an initial period of up to six months of relief and an extension of up to an additional six months."
HUD has extended and modified its' coronavirus-related mortgage loan relief programs once again. Changes include the following for borrowers affected by the pandemic who need the assistance:
Extended foreclosure and eviction moratoriums--these now expire June 30, 2021.
Deadline for the first legal action and the Reasonable Diligence Time Frame is extended to 180 days.
COVID-19 Forbearance start dates extended to June 30, 2021.
HECM extension period is now June 30, 2021.
HUD now offers up to two additional three-month COVID-19 Forbearance periods or HECM extension periods for certain Borrowers.
HUD now allows additional Borrowers, regardless of delinquency status or participation on a COVID-19 Forbearance, to utilize FHA's COVID-19 Loss Mitigation Options.
HUD has removed the restriction on Borrowers receiving more than one COVID-19 Home Retention Option.
Remember, all loan forbearance issues require the participation of your lender, so you will need to contact your loan servicer to get started. If you need assistance, do not delay contacting the lender.
------------------------------
RELATED VIDEOS:
Annual Income Requirements for FHA Loans
Good Credit History Helps Get FHA Loans
Stay Informed About Your Mortgage Closing Costs
SEE YOUR CREDIT SCORES From All 3 Bureaus
Do you know what's on your credit report?
Learn what your score means.