Credit Issues to Consider Before Your FHA Loan
February 18, 2021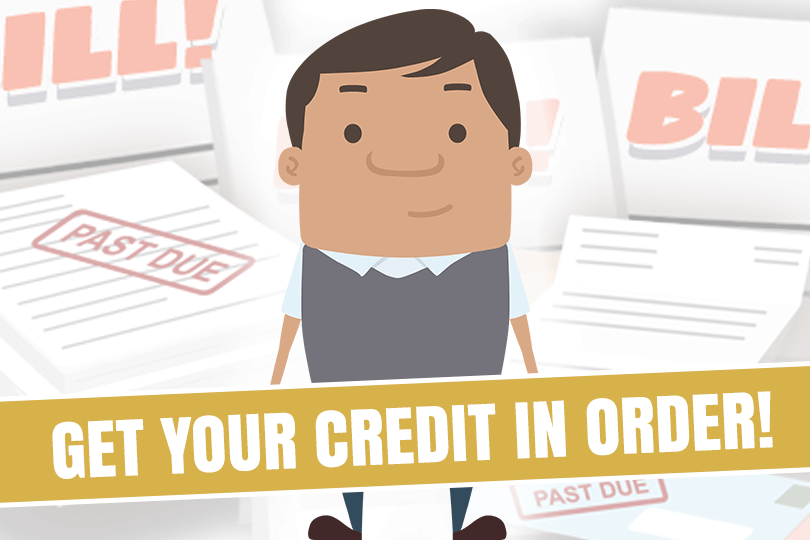 There is something known as "universalism" that is a debunked concept in academic circles; the idea that some concepts have universal applicability. It's not true, and that's especially relevant in the world of mortgage loans.
When applying for a mortgage or even a refinance loan, there is no one-size-fits-all solution. There is no universally typical borrower, and no "every person" circumstance. Each home loan application is different, with different circumstances and conditions. And that is the reason why we're discussing certain credit issues here in this article--some borrowers walk away from a talk with a potential lender more confused than when they first walked in. Why?
Because your lender has to make sure the FHA mortgages approved will be good credit risks for the lender. And every borrower has certain circumstances that won't match those of other applicants.
For example, your lender may require your tax returns, bank statements, and other financial data to review ahead of loan approval. What happens if your loan officer finds a monthly financial obligation that doesn't have a clear payee?
When looking through your bank statements, if the lender finds a recurring payment (for example, a debt of $200 a month) but with no clear payee, this could create a mystery for the lender that could affect loan approval depending on the circumstances.
Maybe you have a private debt you are paying on; if so, it's best to mention such debt up front and explain the payments in advance. This will help keep your loan approval process moving forward in an efficient manner.
The same is true for those who have records of large deposits from "mysterious" sources. When there is no clear indication where a large deposit comes from, it creates a problem for the lender for a very important reason--the loan officer is required to verify the sources of money used to make the down payment.
That money cannot come from unapproved sources and a big deposit from an unknown source could be used to make the down payment. The lender will need to know exactly where that money came from.
Your lender requires tax records, bank statements, and other financials because they need to be sure you are a reliable bill payer and that you have enough money left over at the end of all your regular financial obligations to pay your mortgage.
Missed payments, high debt ratios, and other factors can derail a home loan application. For best results, take your time and get aggressive with your financial obligations. Don't miss any payments for 12 months or more before you apply and be sure to explain any unusual or hard to parse-at-a-glance issues associated with your bank statements or tax returns.
Your lender will appreciate the help and you'll appreciate how much more efficiently your application process will go if you anticipate issues like these during your planning and saving stages.
------------------------------
RELATED VIDEOS:
A Good Faith Estimate Provides Mortgage Information
Measuring Your Loan-to-Value Ratio
Monitor Your Credit Score
SEE YOUR CREDIT SCORES From All 3 Bureaus
Do you know what's on your credit report?
Learn what your score means.