FHA Mortgage Loans: Building Instead of Buying
February 5, 2021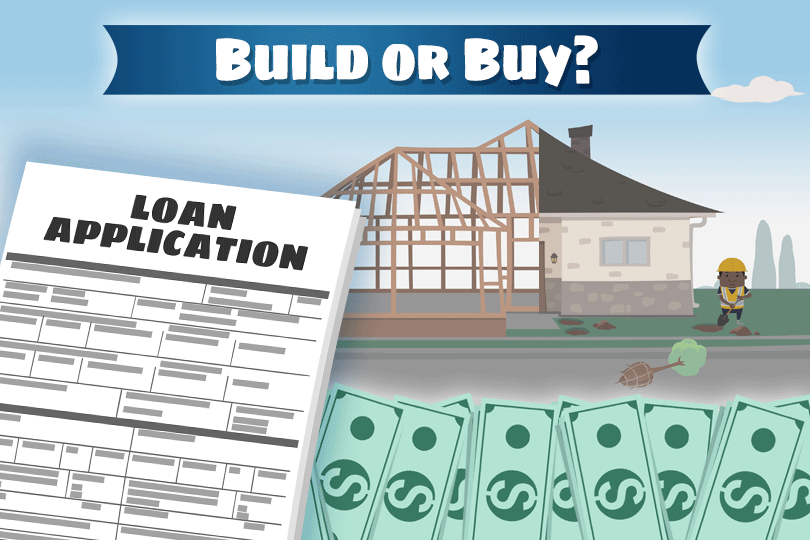 A One-Time Close construction loan is a way even a first-time home buyer can choose to build a new home instead of buying someone else's existing property. These mortgages do require higher FICO scores and require more time before move-in day than a typical home purchase loan, but the end results are well worth the effort.
Getting Your One-Time Close Construction Loan Started
Finding a participating lender is an important part of the construction loan process. But just as important? Finding the right builder. You won't be permitted to act as your own contractor or to hire your relatives to do the work for you, and there are certain documentation requirements your contractor will have to meet in order to be approved to work on your home.
They include submission of the builder's licensure and credentials, certificates of insurance (including both general liability and Workers' Compensation).
It's a very good idea to approach this loan with a larger amount set aside for closing costs and the down payment just in case. Not that you will need the extra money for a down payment (though in certain cases a borrower might if the higher down payment is a compensating factor for lower credit scores), but you may need to cover an unexpected expense related to the mortgage such as a compliance inspection or other issues. It's never a bad move to have extra money saved just in case.
Down Payment Issues
Remember that making a bigger down payment can help lower the long-term cost of your mortgage, and for FHA One-Time Close Construction loans, VA OTC loans, and USDA OTC equivalents, there is no penalty for early payoff of the mortgage.
One Time Close loans generally (due to lender standards) do not permit down payment assistance programs, and your down payment must meet program standards--it must come from approved sources and cannot be sourced from non-collateralized loans such as pink slip or payday loans, credit card cash advances, etc.
Before You Send in Your Application
Borrowers should know certain situations may make it necessary to delay an application until conditions are right. What does this mean? If you have applied for bankruptcy and have not had more than 24 months pass between application time and your bankruptcy being discharged, you will need to wait until you have had 24 full months pass since the bankruptcy was discharged--NOT 24 months since the FILING date, which is much earlier.
Also, any applicant who has had a 30-day late payment in the last 12 months should wait until they have had all payments made on time, every time, for at least 12 months ahead of the loan application. Anything less could seriously jeopardize your ability to be approved for a construction mortgage.
------------------------------
RELATED VIDEOS:
Show Them You're Serious By Depositing Earnest Money
Homebuyers Benefit From the Work Done by Freddie Mac
Your Second Mortgage Is a Home Equity Loan
SEE YOUR CREDIT SCORES From All 3 Bureaus
Do you know what's on your credit report?
Learn what your score means.