HUD Makes Major Policy Change on FHA Loans for DACA Dreamers
January 31, 2021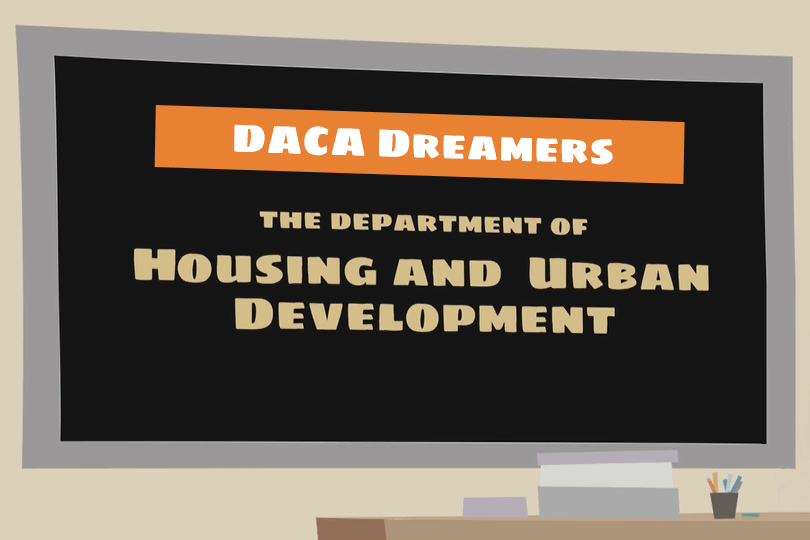 The Anti-Defamation League (ADL) official site defines "DREAMers" as a term used to describe "...young undocumented immigrants who were brought to the United States as children, who have lived and gone to school here, and who in many cases identify as American. The term DREAMer originally took its name from the bill in Congress, but it has a double meaning about the undocumented youth who have big hopes and dreams for a better future."
The term "DREAMer" is sometimes also applied to those who live in the United States under protections offered via the Deferred Action for Childhood Arrivals Act or DACA. The act protects certain immigrants from deportation--these are immigrants who arrived in the United States at a young age under circumstances beyond their control.
According to the ADL official site, "in 2012, President Obama issued the DACA executive order after the Development, Relief and Education for Alien Minors (DREAM) Act did not pass in Congress several times." President Donald Trump attempted to overturn the act, but was rebuffed by the Supreme Court.
Now, those who are protected under DACA laws have the ability to apply for an FHA home loan. The HUD official site says as of January 19, 2021, the FHA, "...is permitting individuals classified under the "Deferred Action for Childhood Arrivals" program (DACA) with the U.S. Citizenship & Immigration Service (USCIS) and are legally permitted to work in the U.S. are eligible to apply for mortgages backed by the FHA."
This is a major change from previous FHA policy; HUD 4000.1, the FHA Single Family Home Loan Handbook, previously stated:
"Non-US citizens without lawful residency in the U.S. are not eligible for FHA-insured mortgages." The HUD official site acknowledges that the notion of "lawful residency" was established prior to DACA, "...and thus did not anticipate a situation in which a borrower might not have entered the country legally, but nevertheless be considered lawfully present."
The HUD official site states that the rules have changed, and the line about "lawful residency" is being removed. This change aside, DACA applicants who seek FHA loans must meet the requirements that any FHA loan applicant must, including:
The property must be the borrower's principal residence.
The borrower must have a valid Social Security Number (SSN), except for those employed by the World Bank, a foreign embassy, or equivalent employer identified by HUD.
The borrower must be eligible to work in the U.S., as evidenced by the Employment Authorization Document issued by the USCIS; The borrower must meet "the same requirements, terms, and conditions as those for U.S. citizens."
An Employment Authorization Document is required to substantiate work status. If the Employment Authorization Document will expire within one year and a prior history of residency status renewals exists, the lender may assume that continuation will be granted.
A borrower residing in the U.S. by virtue of refugee or asylee status granted by the USCIS is automatically eligible to work in this country. The Employment Authorization Document is not required, but documentation substantiating the refugee or asylee status must be obtained.
------------------------------
RELATED VIDEOS:
Don't Skip the Home Inspection
Bigger is Better With a Jumbo Loan
Insuring Mortgages With the FHA Funding Fee
SEE YOUR CREDIT SCORES From All 3 Bureaus
Do you know what's on your credit report?
Learn what your score means.