FHA Home Loan Debt Ratios: What You Need to Know
January 20, 2021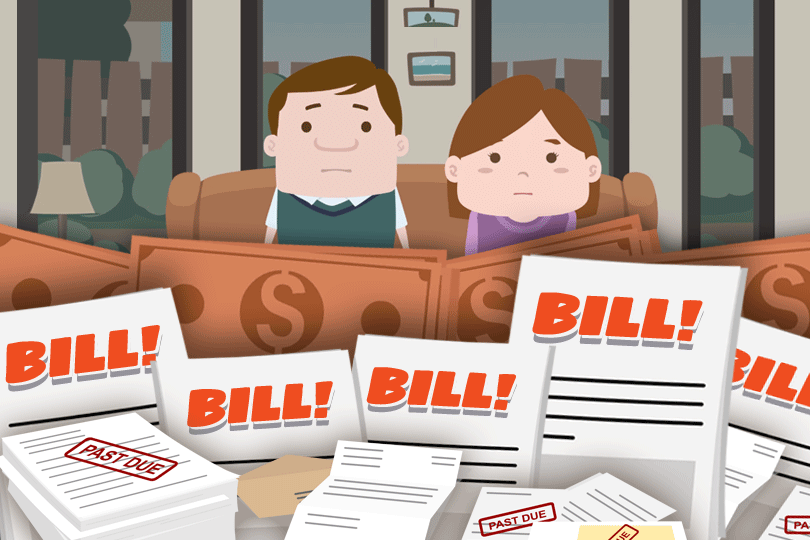 If you are considering your mortgage loan options, there are some areas you should pay attention to as early as possible. We write a lot about the need to monitor your credit reports actively, but the amount of monthly debt you have compared to your monthly income will be just as important to the lender in determining whether to approve your loan or not.
Why is the debt ratio so important? Because your loan officer is required to make sure you can realistically afford the loan.
Running the Mortgage Numbers
People who can afford the loan on paper but not in reality are bad risks for the lender. Reviewing your income compared to your outgoing debt is a requirement for all lenders, and you will want to work on reducing your monthly debt as early as possible.
Why do we say it's possible to qualify on paper but not in reality? Because much depends on what goes onto that piece of paper. For example, if you make a list of all your income and compare it to all of your current, pre-mortgage expenses, you won't come up with the right numbers and your debt ratio calculations will be artificially skewed in your favor.
It's Easy to Overlook Certain Costs
What does this mean? It's simple, really. There are expenses your loan officer will include in the debt ratio calculation that aren't present for the borrower before the loan is approved. But such expenses WILL affect your monthly debt obligation.
Your lender actually makes TWO debt ratio calculations. One, mentioned above, includes all your pre-mortgage monthly payments. But the OTHER calculation will include mortgage expenses you are obligated to pay monthly.
Some at this point know exactly what we are talking about; these people tend to get "burned" less often at loan application time because they have anticipated their lender's second calculation.
Crunch Your Budget Numbers Early
Bottom line, if you make a rundown of your monthly expenses but fail to include property taxes, any homeowner association fees that may be due, plus mortgage insurance and/or homeowner insurance fees, you don't have the full picture of how much your loan will affect your budget.
It's easy to forget about the mortgage payment, insurance, taxes, and fees that may be due each month--if you don't currently have those expenses you might feel the need to get some help trying to sort out how much they will be.
And those are VERY important questions to ask yourself in the planning stages of your home loan. It doesn't matter if you want to buy or refinance, you should run your budget once with and once without the mortgage expenses added in. You'll be glad you did when the time comes to submit your application to the lender.
------------------------------
RELATED VIDEOS:
Let's Talk About Home Equity
Understanding Your Loan Term
Your Home Loan is Called a Mortgage
SEE YOUR CREDIT SCORES From All 3 Bureaus
Do you know what's on your credit report?
Learn what your score means.