FHA Home Loans and Escrow: What You Need to Know
January 14, 2021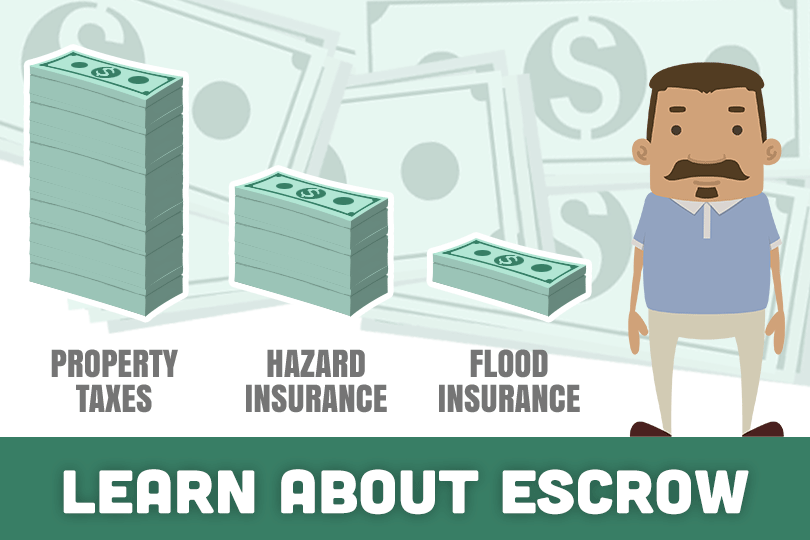 What do you need to know about using an escrow account to buy a home with an FHA mortgage?
Your lender may require you to use an escrow account for the purchase, repair, or construction of a new home. If you want One-Time Close construction mortgages, FHA 203(k) Rehabilitation loans, and any other home loan that may require an account to pay for contractors, materials, etc. you should become familiar with escrow as you will need to use it for these types of home loans.
FHA Reverse Mortgages also require escrow for the payment of property taxes as these borrowers are required to stay current on property taxes as a condition of loan approval. The loan can be called due in full if property taxes are not paid as required.
Defining Escrow Accounts
Escrow accounts are used to hold the money you need to make a good faith deposit, pay property taxes, etc. The money is placed in the account and allowed to stay until the payment date. Escrow is basically a place to hold the money as it changes hands from the lender to the borrower to the contractor/service provider or taxing authority.
You may be required to have one escrow account for the home buying process, and you may be required to have one for the lifetime of your mortgage for making payments. And having escrow is useful where a certain payment is scheduled but must be delayed.
Or where an issue was discovered that must be addressed before the borrower can close the loan. In these situations, an "escrow holdback" may be necessary. Everyone knows the funds are still on deposit and available as soon as required.
When Using a Construction Loan
If you are using an FHA One-Time Close construction loan to build your home from the ground up, you will use escrow to pay contractors. This process is not an "arm's length" transaction for the borrower. Loan money may sit in escrow until the borrower has approved labor or other details of the project.
When using escrow after the loan has closed to pay property taxes, your monthly mortgage is calculated with these expenses. The amount needed for property taxes gets set aside in escrow until the payments are due. You won't have access to those funds once they are in escrow, but they will remain there until the pay date.
Borrowers should monitor their escrow accounts from time to time; taxes and other expenses that may be part of your monthly mortgage payment are subject to change. If your payment is adjusted and you aren't sure why, ask your loan officer to explain those changes and how the affect your monthly mortgage payments.
------------------------------
RELATED VIDEOS:
Don't Skip the Home Inspection
Bigger is Better With a Jumbo Loan
Insuring Mortgages With the FHA Funding Fee
SEE YOUR CREDIT SCORES From All 3 Bureaus
Do you know what's on your credit report?
Learn what your score means.