Home Loan Resources for First-Time Buyers
January 3, 2021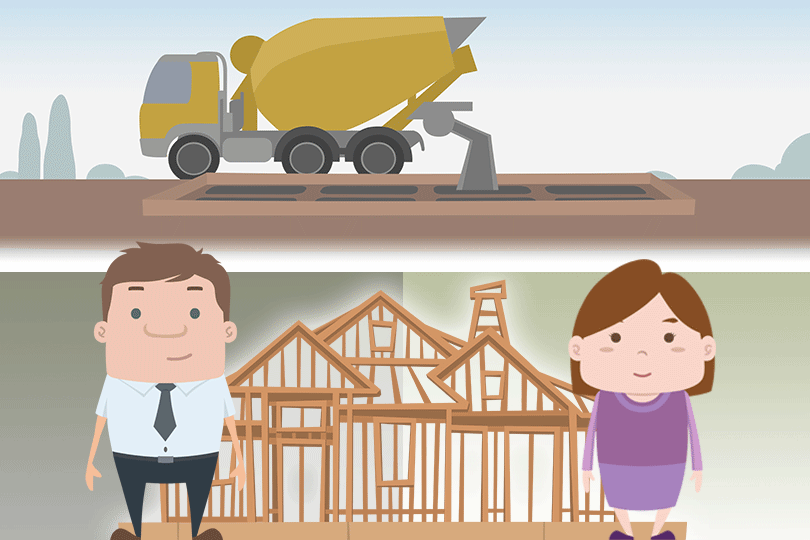 If you are considering your first home loan, there are some great resources you should use in your planning and saving stage of the mortgage. No new borrower has all the information they need to buy a home at their fingertips in the early days--anticipating some of your information needs before you begin can save you time and sometimes even money.
Are you thinking about your first home loan for 2021? Are you considering your options for your very first refinance loan? There are some important resources you should know about that can help you in the planning stages.
Your Ability To Borrow
Use our online
mortgage calculator
to estimate your monthly payment--some borrowers find this a valuable tool because they didn't realize all the factors that go into calculating the monthly mortgage payment including insurance, homeowners association fees, etc.
When Saving for Your Home Loan
How do you plan to approach the planning and saving stages for your home loan? Many borrowers don't realize they may be able to save money when planning certain aspects of their mortgage--did you know you can apply locally for any available first-time home buyer down payment assistance programs? You can also consider accepting seller contributions (which you negotiate with the seller) that can go toward your mortgage loan closing costs.
Some find themselves saving money for items or expenses that could be paid for another way and you will definitely want to know your options in this area. You can anticipate some of these issues by getting help from a mortgage counselor or financial counselor with experience in these areas.
Financial counseling for first-time home buyers is available by calling the FHA at their 1-800 CALL FHA hotline to ask for a referral to a local, HUD approved housing counselor who can give you advice on loan prep and planning.
FHA Loan Limits for Your Area
If you don't know what the FHA loan limits are for your county for 2021, you can look up loan
limit information
provided by private agencies to view both the rundown of 2021 home loan guaranty limits.
Some new borrowers don't realize or forget that these home loan limits increase if you purchase a multi-unit property. The single-unit FHA loan limit is lower than the four-unit FHA loan limit. As an FHA loan borrower your options include the ability to apply for loans to purchase property with as many as four living units.
Get Familiar With the Neighborhoods You Might Purchase In
Real Estate marketplaces like Zillow can help you research neighborhoods you might want to live in and you can also get help from a Real Estate agent for more personal help--many buyers have questions an experienced-in-the-area realtor might be able to answer.
Learn Home Loan and Real Estate Terms
First-time home buyers should be prepared to encounter plenty of unfamiliar terms, industry-speak, and jargon.
Get a head start on avoiding the confusion of sorting thru all those phrases and terms--you can find definitions for lending vocabulary including "title insurance", "appraisals," and "home inspections."
Get a head start on learning mortgage jargon at websites including Investopedia.com or the Consumer Financial Protection Bureau.
FHA, VA, and USDA: One-Time Close Loans
Want More Information About One-Time Close Loans?
We have done extensive research on the FHA (Federal Housing Administration), the VA (Department of Veterans Affairs) and the USDA (United States Department of Agriculture) One-Time Close Construction loan programs. We have spoken directly to licensed lenders that originate these residential loan types in most states and each company has supplied us the guidelines for their products. We can connect you with mortgage loan officers who work for lenders that know the product well and have consistently provided quality service. If you are interested in being contacted by a licensed lender in your area, please send responses to the questions below. All information is treated confidentially.
FHA.com provides information and connects consumers to qualified One-Time Close lenders in an effort to raise awareness about this loan product and to help consumers receive higher quality service. We are not paid for endorsing or recommending the lenders or loan originators and do not otherwise benefit from doing so. Consumers should shop for mortgage services and compare their options before agreeing to proceed.
Please note that investor guidelines for the FHA, VA, and USDA One-Time Close Construction Program only allow
s
for single family dwellings (1 unit) – and NOT for multi-family units (no duplexes, triplexes or fourplexes). In addition, the following homes/building styles are not allowed under these programs: Kit Homes, Barndominiums, Log Cabin Homes, Shipping Container Homes, Stilt Homes, Solar (only) or Wind Powered (only) Homes.
Your email to
[email protected]
authorizes FHA.com to share your personal information with a mortgage lender licensed in your area to contact you.
Send your first and last name, e-mail address, and contact telephone number.
Tell us the city and state of the proposed property.
Tell us your and/or the Co-borrower's credit profile: Excellent – (680+), Good - (640-679), Fair – (620-639) or Poor- (Below 620). 620 is the minimum qualifying credit score for this product.
Are you or your spouse (Co-borrower) eligible veterans? If either of you are eligible veterans, down payments as low as $0 may be available up to the maximum amount your debt-to-income ratio per VA will allow – there are no maximum loan amounts as per VA guidelines. Most lenders will go up to $750,000 and review higher loan amounts on a case by case basis. If not, the FHA down payment is 3.5% up to the maximum FHA lending limit for your county.
Do you know what's on your credit report?
Learn what your score means.