Buying a Home? Use These Credit Resources to Prepare
November 30, 2020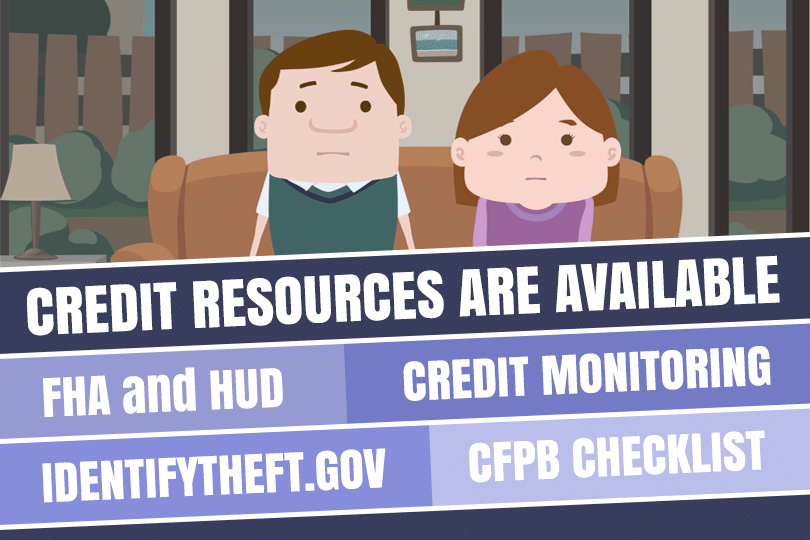 Don't apply for a home loan without checking your credit, working on your payment history, and using other credit resources to help you get prepared for your mortgage and STAY prepared. What kind of credit resources do we mean?
From the simple act of reviewing your credit scores all the way to getting an appointment with a local housing counselor to discuss how to properly get ready for your mortgage application, there are a variety of options to help you get better prepared for your loan and set yourself up for a better chance at loan approval.
The FHA and HUD Are Here to Help You
Among the best credit resources for first-time home buyers comes from the FHA and HUD, who provide free referrals to HUD-approved housing counselors in the borrower's local area. How do you get this free referral ?
Simply by calling the FHA at their number--1-800 CALL FHA. Your referral will be to a local agency that meets HUD standards and provides sound financial counseling prior to your home loan transaction.
Credit Monitoring Is Important
Credit report monitoring can help keep you up to date on any changes to your FICO score and credit history. And while comprehensive credit monitoring is not free, it's an expense you should seriously consider. Just make sure that who you choose to work with is a reputable agency (see below).
Credit Checklists
You can find FREE credit checklists offered by agencies such as the federal government's Consumer Financial Protection Bureau (CFPB) and IdentityTheft.gov offers a step-by-step guide for those who discover they must dispute an entry or multiple entries on their credit report.
Why would you need to do this? If you find credit report errors, outdated information, or evidence of identity theft in your report you'll have to dispute that information AND have it successfully resolved before moving forward with a mortgage loan application.
Do Your Homework
Some credit resources are free, like the CFPB checklists mentioned above. Others, like comprehensive credit monitoring, will involve fees and that means you should take the time to find a the best provider you can; if you pay a third party for these services be sure to look up the company's online reviews and it's online reputation before you commit to sending any money or paying for any services.
While it is true that using the credit resources listed here is no guarantee of home loan application approval, using them gets you a lot closer toward loan approval.
------------------------------
RELATED VIDEOS:
Keep Your Eyes on Your Loan Balance
Learn About FHA Loan Prepayments
Taking Out a Home Loan Makes You a Borrower
SEE YOUR CREDIT SCORES From All 3 Bureaus
Do you know what's on your credit report?
Learn what your score means.