Figuring Out Your FHA Home Loan Up Front Costs
November 27, 2020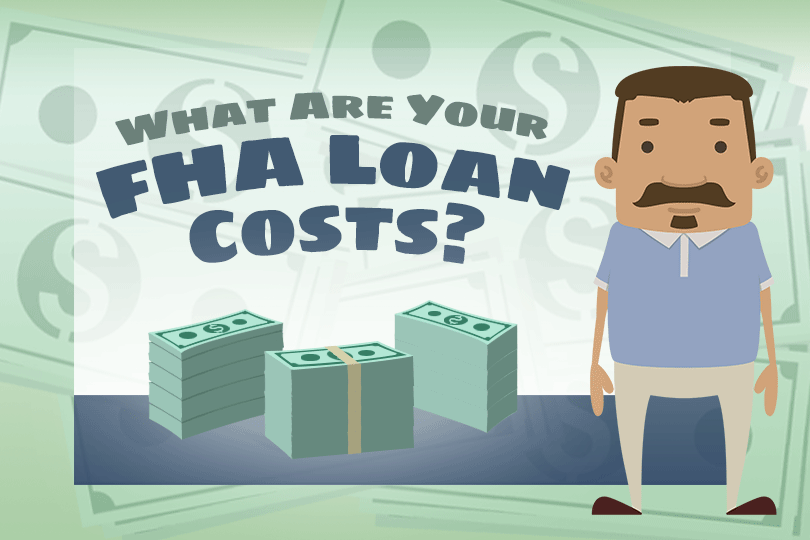 Up front costs are a typical part of doing business with an FHA mortgage. Anticipating your closing costs and down payment are an important part of the planning stages of your new loan, but one area many don't take into account (at first) is the need to decide how much to pay up front and how much to roll into the loan instead. Do you know what you can avoid paying yourself up front?
Down Payment Costs
The FHA home loan down payment is lower than conventional loan requirements in many cases--3.5%. Some borrowers feel a little intimidated at having to save this money but help may be available to you in the form of a local down payment grant. There are grant programs administered in local communities that may be able to help, especially if you are a first-time home buyer.
Another down payment program called the Chenoa Fund offers the down payment in the form of a loan, and if you make sure you do the math on how that may affect your monthly mortgage obligation and are comfortable with those numbers the Chenoa Fund may be another alternative to consider.
If you have friends or family willing to give you a down payment gift, that can also help offset your up front expenses but make sure you ask your loan officer about the specific requirements for gift funds--there are rules governing their sourcing and delivery to the lender. Know these rules BEFORE you accept money as you may not be able to use funds not submitted in the proper way.
Up-Front Mortgage Insurance Premium
Here's another up-front cost you'll need to decide how to handle since the Up-Front Mortgage Insurance Premium is a requirement for all new purchase loans under the FHA program. The cost of this premium is 1.75% and you'll need an estimate for the sale price/loan amount to make the calculation.
The good news for some borrowers is that you are allowed to choose to finance the premium instead of paying it in cash at closing time.
Financing it means your mortgage payment will change; those who finance both the premium AND select the Chenoa Fund down payment option mentioned above will need to do the math to determine how financing both will affect their monthly payment. In some cases the increase is worth the effort, in others--depending on the borrower's financial needs and goals--the increase may not be viable month to month.
Ask your loan officer to help you figure out the true cost of financing these costs and compare to your monthly mortgage obligation if you pay one or both of these expenses at closing time instead.
------------------------------
RELATED VIDEOS:
There's a Difference Between APR and Interest Rates
Choose Your Mortgage Lender Carefully
Getting Started With Your FHA Loan Application
SEE YOUR CREDIT SCORES From All 3 Bureaus
Do you know what's on your credit report?
Learn what your score means.