HUD Announces Modification to Exterior-Only Appraisal Guidelines
November 12, 2020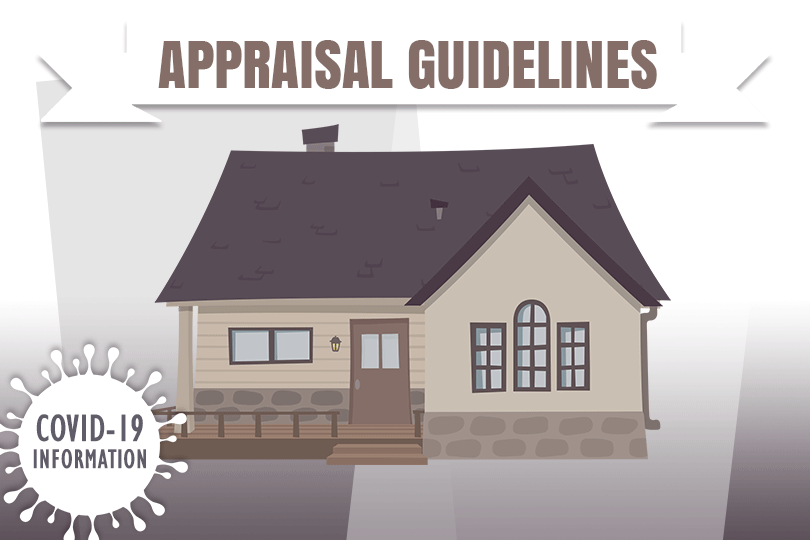 The FHA and HUD have announced changes to temporary measures initiated to make the FHA appraisal process for new purchase loans and certain refinance loans safer in the era of COVID-19.
When the global pandemic began affecting the United States, FHA mortgagee letters announcing exterior-only and desktop-only appraisals were issued as temporary measures. These measures had expiration dates, and while in effect made it possible for FHA fee appraisers to do their work without setting foot inside the home.
Instead of a physical walkthrough of the property, FHA appraisers were permitted to view the property from the exterior only or via desktop review. This had the simultaneous effect of keep the appraisal process safe or making it safer for appraisers and home sellers AND serving as a powerful reminder to home buyers never to use an appraisal in place of a home inspection.
These measures were intended to be temporary, but as the coronavirus emergency has not abated, the measures have been extended and re-extended. The latest developments in this area? The FHA and HUD have announced that the exterior-only appraisal process will continue.
But there's been an important change in the scope of work policy for FHA appraisals; the FHA will no longer rely upon desktop appraisals. Exterior-only appraisals will still be accepted as long as the policies have not expired, but the desktop-only approach has been deemed "no longer necessary."
There are other modifications--the FHA and HUD issued a mortgagee letter announcing the following:
Most Single Family forward and HECM for Purchase transactions may continue to utilize an optional Exterior-Only Appraisal inspection scope of work;
Traditional HECM, HECM-to-HECM refinances, Rate and Term Refinances and Simple Refinances of properties may continue to utilize an optional Exterior-Only inspection scope of work;
All appraisals made in connection with the servicing of FHA's forward or reverse mortgage portfolios may continue to utilize the Exterior-Only Appraisal inspection scope of work;
All appraisals, even Exterior-Only Appraisals, must be completed in a manner consistent with the Fair Housing Act;
No changes are made to Streamline Refinances, which do not require appraisals or to the appraisal requirements for FHA's Cash-Out refinance, 203(k), and certain purchase transactions.
If you aren't sure about how these policies may affect your mortgage loan or FHA refinance, contact your loan servicer to ask. Remember, the FHA appraisal is NOT an FHA stamp of approval on the home guaranteeing it will be defect-free. The FHA appraisal, ESPECIALLY the exterior-only version, is a tool for the lender to determine the fair market value of the home and is not intended as a consumer resource to determine the actual condition of the property, defects, or other problems that may or may not exist.
------------------------------
RELATED VIDEOS:
Reverse Mortgages Are Ideal for Senior Borrowers
The Pros and Cons of Subprime Mortgages
A Streamline Refinance Simplifies the FHA Loan Process
SEE YOUR CREDIT SCORES From All 3 Bureaus
Do you know what's on your credit report?
Learn what your score means.