FHA Mortgage Scam Update
November 1, 2020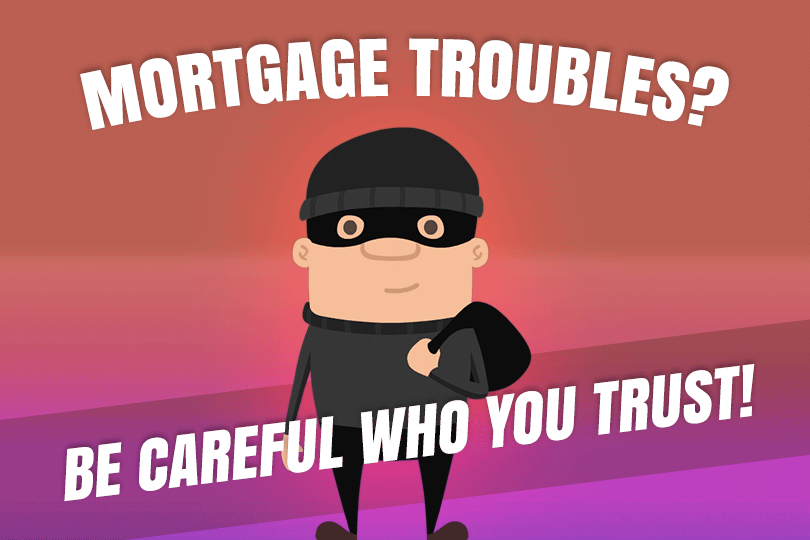 We report the practices of scammers and con artists who try to swindle homeowners out of their hard-earned money because consumers need to be aware of the dangers of responding to unsolicited, third-party contacts about foreclosure relief, home buying opportunities, and other issues.
Mortgage scams and reverse mortgage scams often feature these third parties approaching homeowners, especially those who may be in trouble with their mortgages, with offers to save a home from foreclosure, or with bogus offers of much-needed cash through a reverse mortgage or title transfer scheme.
The Department of Justice official site warns homeowners to avoid replying to third parties who try to engage you without you having contacted them first. What should you do to prevent being taken advantage of if you need foreclosure relief, or need a home equity loan or reverse mortgage? The first rule is NEVER REPLY to messages you didn't ask for when it comes to mortgages, your money, etc.
Such contact may come as a flyer, email, text message, social media contact, or even a letter by regular mail. Remember, these are communications you did not ask for and should be considered VERY UNWELCOME.
Always be suspicious of those who contact you BEFORE you contact them.
A Warning from the Federal Trade Commission
The FTC official site warns of a variety of scams still running in 2020 and beyond including something known as the "Forensic Audit" which is performed for an up-front fee. What is the supposed purpose of this audit? The FTC states it involves an offer for an "attorney or other expert" to review your mortgage, "to determine if your lender complied with the law."
This, the scammers CLAIM, could help you, the homeowner, "avoid foreclosure, speed the loan modification process, reduce what you owe, or even cancel your loan". But the FTC warns that there is "no evidence that forensic loan audits will help you get a loan modification or any other mortgage relief."
Another scam that is still circulating in 2020 and beyond is known as a rent-to-buy con. This is a variation on an age-old trick where the homeowner is tricked into signing over the title of their home "as part of a deal that allows you to stay there as a renter and buy it back later. They say that surrendering the title will let a borrower with a better credit rating get new financing and prevent the loss of the home."
However, the FTC warns that such schemes wind up having terms "so expensive that buying back your home becomes impossible. You lose the house and the scam artist walks off with the money you put into it."
The takeaway from these FTC warnings is that you should simply refuse to respond to any third party who contacts you about money if you did not initiate that contact.
------------------------------
RELATED VIDEOS:
Homebuyers Benefit From the Work Done by Fannie Mae
HUD 4000.1 is Sometimes Called the FHA Handbook
Credit History Is Presented as Your FICO Score
SEE YOUR CREDIT SCORES From All 3 Bureaus
Do you know what's on your credit report?
Learn what your score means.