Choose the Right Mortgage Loan
October 22, 2020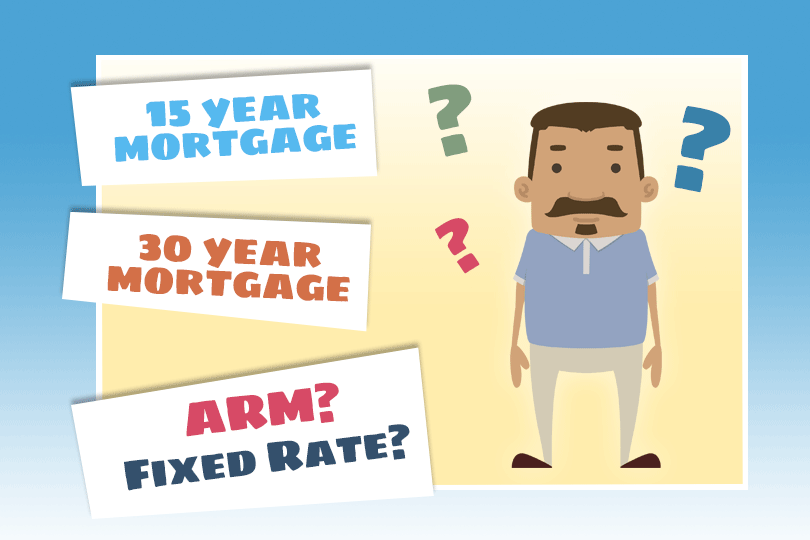 Buying a home means making a lot of different choices--the type of property you want to buy may require a different type of FHA loan--condos and mobile homes have different requirements than suburban single-family houses.
There are many options with an FHA mortgage. Not all of them involve purchasing a typical house that qualifies as new construction or existing construction meeting FHA appraisal guidelines--you can apply for FHA rehab loans to buy a fixer-upper, you can rehab and buy or refinance a mortgage using an FHA 203(k) Rehabilitation loans, and there are even FHA reverse mortgages for qualified borrowers aged 62 or older.
FHA Condo Loans
An FHA loan is possible for purchasing a condo unit in an approved condo project--these loans are just as available as forward mortgages for a single family house in the suburbs. But condo loans have a few extra considerations to keep in mind--the condo owner's association can't restrict your ability to freely sell or transfer the property, for example.
You may be liable for condo owner's association fees or dues and approved projects such as roof repair or maintenance in common areas may also require you to vote on the details and/or agree to abide by the outcome of any votes or group agreement for those issues.
But all that aside, FHA condo loans feature the same low down payment requirements and lack of prepayment penalties as other FHA forward mortgages. You won't be charged a higher interest rate or other fees simply for preferring a condo unit over a house.
FHA Mobile Home Loans
The procedures for an FHA mobile home loan are different from other types of mortgages for a variety of reasons, but foundation requirements are a major consideration--if you want to buy a mobile home, modular home, or manufactured home using an FHA mortgage, the home must ultimately be permanently affixed to an FHA-approved foundation. Mobile home loans can include purchase of the lot to place the home on--ask your loan officer about buying the home and the land together.
FHA Rehab Loans
Some want to buy a fixer-upper and repair it and make it their own using an FHA mortgage. Some want to refinance their existing home loan and do the same thing to the house they already own.
The FHA home loan program allows lenders to offer rehab loans for the purpose of renovating, repairing, upgrading, or improving a property--these loans are called FHA 203(k) Rehabilitation mortgages. The refinance loan version is also called a 203(k).
203(k) rehab loans require all improvements paid for with loan proceeds to be approved by your loan officer. Some rehab projects are not approved for payment with an FHA rehab loan--you cannot use the rehab loan to pay for installing "luxury" items like a swimming pool or barbecue pit. But in certain instances you can use these rehab loan funds to repair existing pools or other areas--ask your loan officer what is acceptable and under what circumstances.
Other Types Of FHA Refinances
The FHA has several refinance options aside from rehab loans:
Cash-out refinances are approved for both FHA and non-FHA mortgages and are designed to help borrowers cash in on the equity built up over time in the home.
No cash-out refinances of FHA-insured and non FHA-insured Mortgages are designed to pay existing FHA or non-FHA loans. You can apply for a Rate and Term refinance, Simple Refinance, and for existing FHA mortgages only, the FHA Streamline Refinance.
------------------------------
RELATED VIDEOS:
Disclosures Give Transparency to Borrowers
Understanding the Purpose of Your Mortgage Down Payment
Putting Money Into Your Escrow Account
SEE YOUR CREDIT SCORES From All 3 Bureaus
Do you know what's on your credit report?
Learn what your score means.