Do You Need to Refinance Your Mortgage?
October 13, 2020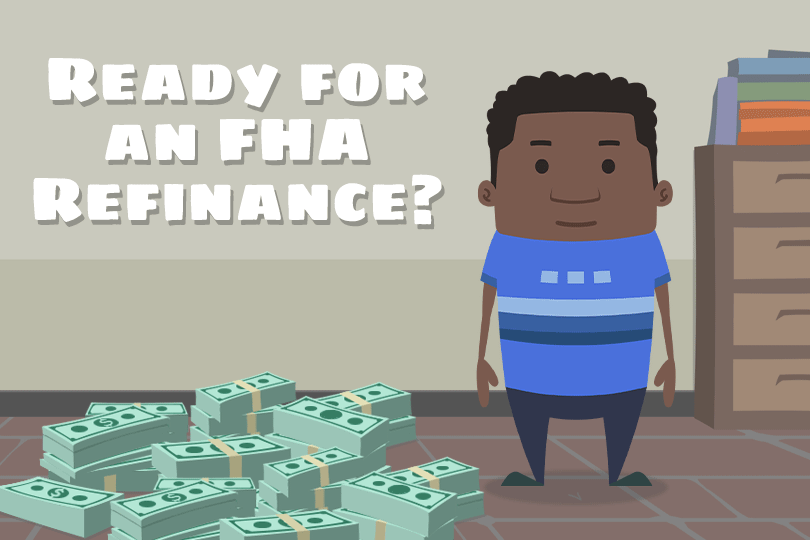 Mortgage loan interest rates fell to incredible lows in 2020 and many homeowners have taken advantage of those low rates to refinance their mortgages. There are many reasons to do so including saving money over the lifetime of the loan by paying a lower interest rate and/or getting into a lower monthly mortgage payment.
There are a variety of options for refinancing an FHA or non-FHA mortgage with a new FHA loan.
Refinancing Into an FHA Mortgage From a Non-FHA Home Loan
If you have a VA loan, conventional mortgage, or other type of non-FHA home loan it's possible to refinance into an FHA mortgage using a cash-out or no cash-out FHA refinance loan.
You can refinance a fixed rate loan or an adjustable rate mortgage into an FHA loan and one of the advantages of doing so is the ability to get out of an adjustable rate note. Another advantage of the FHA refinance loan is that there is no penalty for early payoff of an FHA mortgage.
These types of refinance loan require both a new appraisal and a credit check. Borrowers should prepare for a refinance loan in the same way they did for the first mortgage--begin monitoring your credit as early as possible, pay down your financial obligations as much as you can to reduce your debt-to-income ratio, and avoid opening new credit accounts.
Refinancing an Existing FHA Mortgage
If you have an existing FHA home loan you have the same cash out and no cash out refinance options mentioned above, but you also have the ability to apply for an FHA-to-FHA refinance loan that features no FHA-required credit check or appraisal. This type of refinance loan is called an FHA Streamline Refinance, also known as an Interest Rate Reduction Refinance Loan or FHA IRRRL.
In most cases, FHA IRRRLs must result in a benefit to the applicant which can be in the form of a lower monthly mortgage payment, a lower interest rate, or refinancing into a fixed-rate mortgage out of an adjustable rate loan.
Refinancing and Repairing
If you need to renovate your home, there's an FHA refinance loan option that can help. Known as the FHA 203(k) Rehabilitation mortgage, this type of loan is offered as both a purchase loan and a refinance loan. You must use all funds from the 203(k) for expenses associated with approved improvement projects--this is not a generalized cash back type refinance. But if you need to repair, upgrade, or improve your home, the FHA 203(k) option is one to consider.
These loans, like most other FHA refi options except for the FHA IRRRL, require both a new appraisal and a credit check. Prepare for this type of home loan the same way you would for a purchase loan as your credit report will be reviewed as part of the loan approval process.
------------------------------
RELATED VIDEOS:
Consider the Benefits and Risks of a Joint Loan
Borrowers Should Know About the Origination Fee
Everyone Needs to Pay Their Property Tax
SEE YOUR CREDIT SCORES From All 3 Bureaus
Do you know what's on your credit report?
Learn what your score means.