Why Some Homes Aren't Approved for FHA Mortgages
October 10, 2020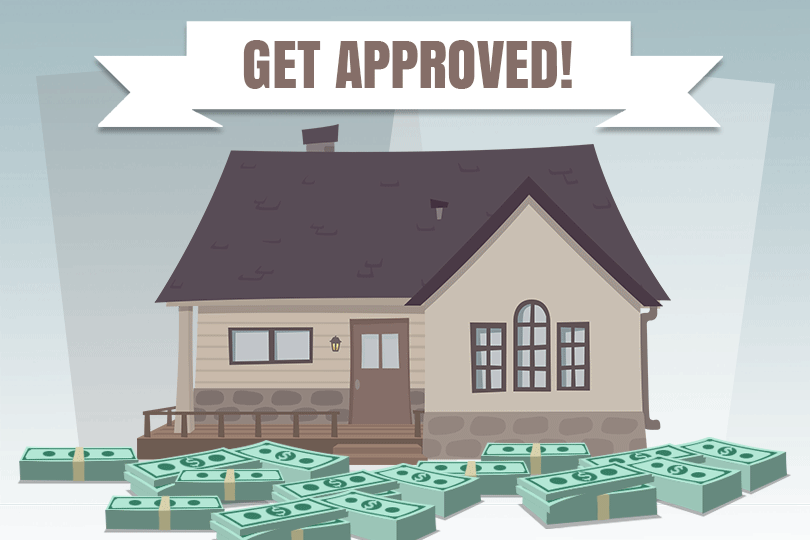 FHA home loans are designed to help any financially qualified borrower get into an affordable home with a low down payment. These FHA mortgages can be used to build or buy a home and you don't have to be a first-time home buyer or demonstrate financial need in order to apply and be approved.
But some borrowers find the property they want does not qualify for an FHA mortgage loan and they aren't sure why--at first. You can save a lot of time and money by understanding what FHA loans are approved for and the kinds of property you cannot purchase using an FHA home loan.
Two Different Kinds of Standards
For any home loan you apply for under the FHA loan program, there are FHA standards but ALSO lender standards. Both must be satisfied. Lender standards are not centralized and they will vary from one financial institution to another.
FHA loan standards include a requirement that the property be primarily residential in nature, that it be owner-occupied as a condition of loan approval within 60 days of closing in most cases, and that the home be taxable as real estate. You can't purchase a commercial enterprise with an FHA mortgage, and you can't buy a house with an FHA loan that is meant to be an Airbnb, a condohotel, bed and breakfast, etc.
The Lender's Standards
But then there are the lender's standards. And this is where it gets tricky. You might apply for a mobile home loan at one participating FHA lender only to be told such loans are not available. Some might hear that and assume there are no FHA mortgages available at all for a mobile home when in reality the lender doesn't choose to offer that FHA loan option.
Another scenario is similar--the lender who offers FHA One-Time Close construction mortgages may place certain restrictions on the kinds of property that can be built using that loan. For example, most lenders won't approve FHA One-Time Close construction mortgages for the following housing types:
Kit Homes
Tiny Houses
Barndominiums
Log Cabin Homes
Shipping Container Homes
Stilt Homes
Solar-powered homes
Wind-powered homes
These properties are considered unique, have few "comparables" that can be used to establish a fair market value, and are generally problematic for the FHA lender in general. That's why you won't have the option to build such houses using an FHA loan but you WILL have the option to build more traditional type housing.
Remember, that's a lender standards issue, not an FHA loan rules issue--it's best to discuss the specific needs and goals you have for the home you want to buy with the lender to see what the best option is for you based on those needs and goals.
------------------------------
RELATED VIDEOS:
Homebuyers Benefit From the Work Done by Fannie Mae
HUD 4000.1 is Sometimes Called the FHA Handbook
Credit History Is Presented as Your FICO Score
SEE YOUR CREDIT SCORES From All 3 Bureaus
Do you know what's on your credit report?
Learn what your score means.