HUD Announces Disaster Relief for Oregon Wildfire Victims
September 22, 2020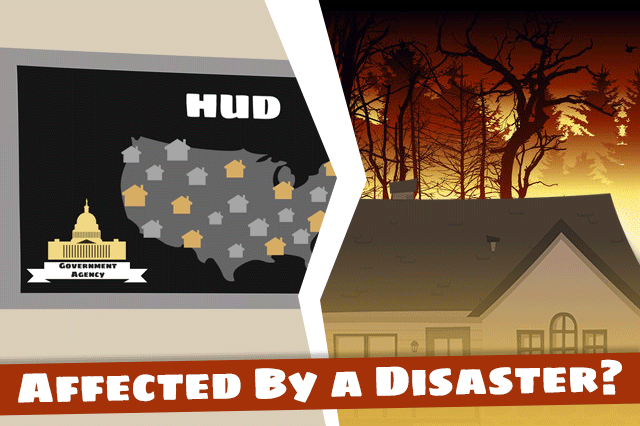 Wildfires have destroyed entire towns in the western part of the United States and many areas are getting federal disaster declarations as a result. The U.S. Department of Housing and Urban Development has announced disaster relief for FHA borrowers in the state of Oregon in the wake of a major disaster declaration for the following counties in the state:
Clackamas
Douglas
Jackson
Klamath
Lane
Lincoln
Linn
Marion
The federal disaster declaration allows HUD to offer foreclosure relief to FHA borrowers including immediate foreclosure relief in the form of a 90-day moratorium, plus help with FHA loans to repair or replace homes damaged by the fires.
The FHA Section 203(h) rehabilitation loan program provides FHA insurance to disaster victims "to such an extent that reconstruction or replacement is necessary and are facing the daunting task of rebuilding or buying another home" according to the HUD official site.
Unlike other FHA mortgages, Section 203(h) borrowers are eligible for 100 percent financing, including closing costs. Such loans are only for those in federal disaster areas.
This type of FHA rehab mortgage should not be confused with the FHA 203(k) rehab loan program which is for any financially qualified borrower. Disaster victims should know that the FHA 203(h) loan may be used in conjunction with the 203(k) rehab loan if so desired and the applicant financially qualifies.
The FHA and HUD have pledged to share information with the Federal Emergency Management Agency (FEMA) and the State of Oregon about "housing providers that may have available units in the impacted counties" for those who need such relief.
Borrowers with homes damaged or destroyed by natural disasters should contact their loan servicers immediately to make arrangements; do not stop making mortgage payments until you have discussed your circumstances with your loan officer and you have made plans accordingly with the lender.
Even if your home is not habitable or has been destroyed, don't assume mortgage payments do not have to be made--call your lender to learn what to do next after the disaster.
Call the FHA Resource Center to get more information on what help may be available to you in the disaster zone. Call the Center at 1-800-CALL FHA (1-800-225-5342).
------------------------------
RELATED VIDEOS:
The ARM is an FHA Adjustable Rate Mortgage
Understanding APR
A Few Words About Bankruptcy
SEE YOUR CREDIT SCORES From All 3 Bureaus
Do you know what's on your credit report?
Learn what your score means.