FHA Loan Limits: Facts You Should Know
September 21, 2020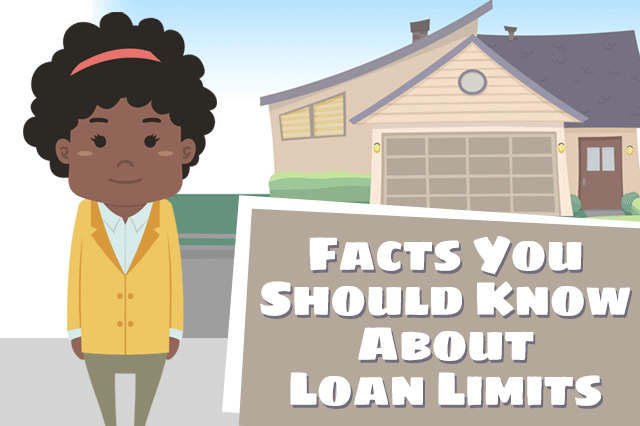 What facts do you need to know about FHA home loan limits? Besides the obvious ones including the fact that FHA loan limits may vary depending on county and the fact that FHA mortgage limits are higher in high-cost areas (parts of California, New York, Hawaii, and elsewhere that are traditionally are more expensive)?
Learn How FHA Loan Limits Are Set
Conventional mortgages have a standard loan limit. VA mortgage loans no longer have a VA-established loan limit and that is something to be worked out between the VA borrow and the participating lender.
FHA loan limits are established using the county where you are buying or building your home and the type of home you wish to build using a construction mortgage or buy using an FHA mortgage for existing construction.
Those who live in low-cost areas will have FHA loan limits closer to the "floor" for low-cost counties, while those in higher cost areas will have limits closer to the "ceiling" or maximum loan amount for that high-cost area.
Note this floor and ceiling concept does not address the need for a Jumbo Loan, which is a loan that is higher than the loan limit. FHA jumbo loans ARE possible but you will need to discuss your specific needs with a participating lender. Different lenders have different requirements.
Don't Make This Assumption
Some first-time borrowers assume the FHA loan limits are the same in their county no matter what kind of home they are buying or building. But did you know that FHA loan limits increase depending on the number of units in the home?
An FHA mortgage for a one-unit single family home is going to be at one level based on the factors discussed above, but the FHA mortgage for a multi-unit property WILL be higher than the single-unit home. That is an important detail to remember when budgeting for your new home loan.
And don't forget that the FHA loan limit is NOT affected by financing the FHA Up-Front Mortgage Insurance Premium (UFMIP), which is an option FHA borrowers have when buying their property. You can either pay the entire amount in cash or have the entire amount financed into your loan amount.
Those who choose to finance this mortgage insurance premium will have their loan calculated using that amount needed to pay the premium tacked onto the mortgage AFTER the loan amount has been determined.
So your loan limit to purchase the home is the same and you do not have your borrowing power to finance the home (minus the required down payment) diminished should you choose to finance the UFMIP.
------------------------------
RELATED VIDEOS:
Get Your Questions Ready for Your Loan Officer
The Last Part of the Transaction Is the Mortgage Closing
Know What You Can Borrow With Prequalification
SEE YOUR CREDIT SCORES From All 3 Bureaus
Do you know what's on your credit report?
Learn what your score means.