Home Loans and Credit Repair 101
September 3, 2020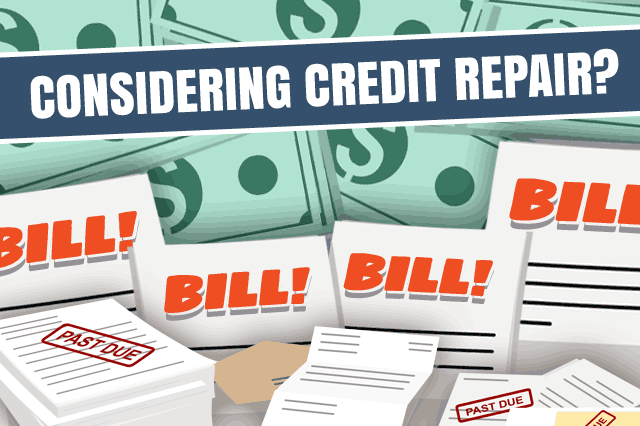 This article is not meant to teach you step-by-step credit repair skills 101. We'll save that for other articles. It's just as important to know WHY you need to address your credit long before applying for a major line of credit like a construction loan to build on your own land, or the purchase of a condo or suburban home.
Why do you need to review your credit, monitor your credit, and work on improving your credit ahead of a home loan application?
It's a simple answer, really. Your lender is required to make sure you can realistically afford your mortgage, and that your credit history has patterns that indicate that you will pay on time and generally behave like a good credit risk.
To do this, your lender must review your credit patterns over the long-term. And that's what tends to mystify some loan applicants. They just don't understand what the lender is looking for--often because they've never tried to think like a loan officer.
What Loan Officers Look for in Your Credit Report
Your lender wants to see a consistent pattern of paying on time, every time over a long stretch of time--more than a full year. A single late or missed payment may or may not be cause for concern, but if the borrower can explain this as an isolated incident, some leniency may be available depending on circumstances.
But your loan officer cannot justify approving a loan if there is a pattern of late or missed payments. Credit repair 101 dictates that a future mortgage loan applicant establish an on-time payment record for all financial obligations for at least a full year ahead of the application. This WILL improve your credit scores over time. It takes time, but it will happen if you are diligent.
The Amount of Credit You Use Counts
Imagine how your lender will struggle to approve a home loan if an applicant's credit report contains evidence of a large number of credit accounts, or a smaller number of credit accounts that are at or close to the maximum balance.
If you were a loan officer, how would you feel about seeing this in an applicant's report knowing you have to justify the loan as a good credit risk? Credit Repair 101 dictates paying down your balances to get far away from the limit on your cards-- below 50% is good, 30% or lower is best.
The Bottom Line
Monitoring your credit, addressing your monthly payment issues, and working to lower your credit card balances are proven ways to improve your credit scores ahead of a home loan. You can do most of this for free except for the credit monitoring services, which usually charge a monthly fee, but can be well worth the expense. It's a long game--take a full year to work on these issues if they have been problematic for you and you will reap the rewards when it's time to apply for the loan.
------------------------------
RELATED VIDEOS:
What You Need to Know About the Appraisal Fee
The Appraisal is an Important Requirement
Build Your Dream Home With a One-Time Close Loan
SEE YOUR CREDIT SCORES From All 3 Bureaus
Do you know what's on your credit report?
Learn what your score means.