Has Your Credit Score Dropped During COVID-19?
August 16, 2020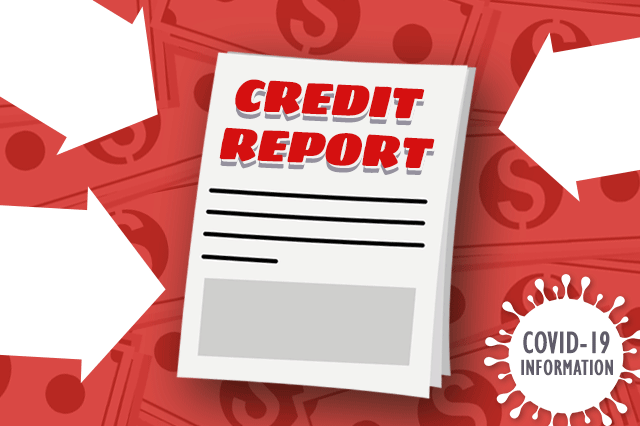 Do you know what has happened to your credit score during the economic uncertainty of the COVID-19 pandemic? Many borrowers may have experienced financial setbacks during the coronavirus shutdowns nationwide and the future of American credit likely involves a lot of people trying to fix their FICO scores.
Protecting your credit is more important now than ever and if you aren't sure what can hurt your scores, the first step to take is to start actively monitoring your credit with a service that can provide you comprehensive information about your scores.
Some may turn to free credit monitoring offers but be sure to compare features on free offers versus subscription-based services.
Credit Monitoring Services Can Help
You may find the free credit monitoring services don't quite provide what you need to make fully informed credit choices--you'll want to be notified when your credit score changes, (or have the option to get such updates) and other tracking depending on your previous credit history.
Why can your credit score change, and why is it so harmful not to track your credit? Because new information may be added to your credit file that isn't yours (credit monitoring can help you stay on top of such entries if and when they occur), you may have new credit issues listed on your report (credit monitoring helps here as well) that may or MAY NOT be accurate, and you may also be getting hurt by identity theft issues.
There are some issues that hurt your credit that don't seem as obvious at first. If you have reviewed your credit report and still aren't sure why your FICO scores are lower than expected, check your credit card balances.
Debt Ratios Play a Role in Loan Approval
Are you carrying balances that are too high (above 50% is too high, 30% or lower is ideal) and not working on reducing your debt? High balances is another factor in low credit scores.
Have you co-signed on a debt you don't know the status of? If the primary borrower is delinquent or late on payments, this can affect your credit scores, too. Make sure you know what is happening with the debt your name appears on, even if you are just the co-signer.
Overall, the amount of debt you carry versus your monthly income is a factor in home loan approval. If you seek cash-out refinancing or a new purchase mortgage, you will need to work on lowering your monthly debt in advance of the loan application.
Has your credit score dropped during the pandemic? If so, the best thing to do is to file a dispute for any inaccurate information with each of the three credit reporting agencies (Equifax, Experian, TransUnion) immediately and start the process of clearing up your report. You'll also need to work on your record of on-time payments and reduce your monthly debt.
------------------------------
RELATED VIDEOS:
FHA Loans Have Eligibility Requirements
The U.S. Government Backs Mortgages Through the FHA
Financed Properties Must Meet FHA Minimum Standards
SEE YOUR CREDIT SCORES From All 3 Bureaus
Do you know what's on your credit report?
Learn what your score means.