Frequently Asked Questions About FHA Loan Limits
August 4, 2020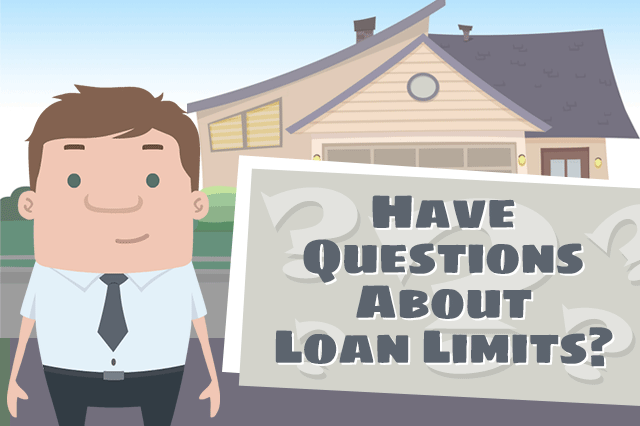 There are some common questions about FHA home loan limits for the Single Family Mortgage program. Do you know what the home loan limit is in your area or how it affects your mortgage transaction?
What Is the FHA Loan Limit?
The FHA loan limit is a calculation made by the FHA based on "the median house prices in accordance with the National Housing Act" according to the official site.
Published once a year but subject to additional revision where applicable, FHA's Single Family forward mortgage limits are applied according to Metropolitan Statistical Area (MSA) and county.
Simply put, the FHA loan limit is the highest amount you can borrow with this type of government-backed mortgage.
What Does the Loan Limit Establish?
FHA loan limits have a "floor" and a "ceiling" based on the limits in low-cost and high-cost areas of the country. Not all housing markets are alike and the FHA loan program adjusts its limits to anticipate this. Many borrowers across the country will have typical FHA loan limits compared to high-cost areas such as Southern California or New York City.
In 2020, the FHA floor for a single-unit property was set at $331,760, and the ceiling was set at $765,600.
Are There Higher FHA Loan Limits for Multi-Unit Properties?
Yes. There are higher limits for two, three, and four-unit properties under the FHA loan program.
Does My Lender Know The Limit in My Area
Yes. If you are talking to a participating FHA lender about your mortgage, ask the loan officer what the limit is; if the limit is lower than you anticipated be sure to ask the lender about Jumbo Loan options and other possibilities.
Are FHA Loan Limits Published Online?
Yes. You can view the current year's FHA loan limits or find them at the FHA/HUD official site.
When Are FHA Loan Limits Updated?
Typically FHA loan limits are updated and published in the last month of the year, though occasionally there have been second updates published as circumstances warrant.
Do All Government-Backed Mortgages Have Loan Limits?
At one time the answer was yes, but in 2020 the Department of Veterans Affairs altered its VA Home Loan program to eliminate mortgage loan limit requirements. FHA mortgages and USDA mortgages still have loan limits and at the time of this writing there are no known plans to change that.
------------------------------
RELATED VIDEOS:
Don't Skip the Home Inspection
Bigger is Better With a Jumbo Loan
Insuring Mortgages With the FHA Funding Fee
SEE YOUR CREDIT SCORES From All 3 Bureaus
Do you know what's on your credit report?
Learn what your score means.