FHA Home Loan Interest Rates in 2020: Facts You Should Know
June 1, 2020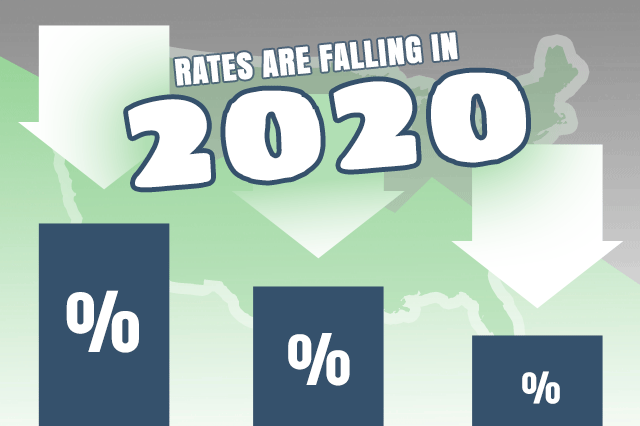 At the time of this writing, the home loan interest rate situation is still unpredictable. The Fed cut interest rates in March of 2020--two times in response to coronavirus economic issues. But the Fed rate cut did not mean mortgage loan interest rates were directly cut.
The rate cut by the Fed was not a direct adjustment to home loan rates, but the effects of that rate cut did include influencing how investors did business in the wake of those cuts.
It may appear the Fed has some kind of direct control over home loan rates, but the reality is much different. Do you know how home loan rates work and what do you need to know as a borrower when tackling the interest rate issue?
The FHA has no control over the interest rate a lender offers you. FHA sets the rules for processing and approving (or denying) mortgage loan applications. There are other duties; the FHA vets its participating lenders and it makes sure program standards are maintained, but the FHA does not play a role in setting home loan rates.
The only FHA requirement in this area is that the rate you are offered on an FHA mortgage be reasonable and customary for your market and the type of mortgage.
There are daily fluctuations in interest rates. If interest rates are at a hypothetical 3.50% and there is breaking news or there are economic developments that influence rates, your lender may raise the rate of the loan you want. All of this happens until a borrower and lender commit to setting a rate for the mortgage.
That's where a mortgage loan interest rate lock commitment comes in.
When you find a home you want to buy, you're ready to fully commit to the loan. That's when you and your lender will discuss the mortgage loan rate lock process, which protects you against fluctuations that happen to rates on a daily basis.
A rate lock is an agreement you and the lender enter with a specific time range. This agreement is NOT open ended, has an expiration date and must be renegotiated if the rate lock period expires before the loan closes.
Some borrowers also choose to pre-pay interest or buy discount points in order to get a lower rate, which saves money over the lifetime of the lower rate.
Some ask if they should pay for points; a good rule of thumb is to ask yourself if you plan to stay in the home long term or not. The longer you pay on your mortgage, the more those discount points could help you. Those who plan to sell the home before the loan term ends and move on would do better to consider both the fixed-rate option and the adjustable rate mortgage and see what option makes the most sense based on the duration of time you plan to own the house.
------------------------------
RELATED VIDEOS:
What Is an FHA Loan?
Using an FHA Loan Calculator
Meeting FHA Loan Guidelines Improves Your Chances
SEE YOUR CREDIT SCORES From All 3 Bureaus
Do you know what's on your credit report?
Learn what your score means.