COVID-19 Update: The State of Credit in the Age of Coronavirus
May 24, 2020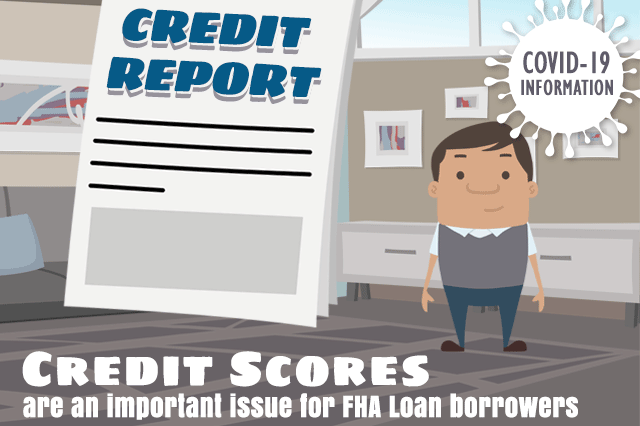 Mortgage market watchers and financial experts point to the fact that roughly seven percent of American mortgages are in forbearance at the time of this writing, noting that demand is changing. Some loans thought to be riskier for the lender are getting harder to come by due to higher credit requirements or the lender simply being unwilling to offer the loan based on the risks.
If you have been watching the ups and downs of the mortgage market, you will notice that in recent days mortgage rates falling overall, but market watchers are quick to point out that those with FICO scores below the 700 range are experiencing more costly loans and find it harder to qualify for some types of loan such as cash-out refinancing.
The financial future of America promises to be unpredictable. The nation is experiencing unprecedented levels of unemployment, there is much volatility in the markets, and it takes time for these things to sort themselves out.
In the meantime any house hunter or refinance loan applicant will have to pay a lot more attention to their credit scores and credit patterns to get the most affordable loan possible.
Explore Your Options
There are plenty of choices available to the American consumer for credit monitoring, and it is a very good idea to research ways you can begin improving your credit score up to and including things you can do for yourself such as reducing your credit card balances over time and paying all bills on time, every time.
Monitor Your Credit
Credit monitoring can help you to catch and correct credit report mistakes, evidence of identity theft, and keep your credit report accurate. Plan on working on your credit at LEAST one year in advance since lenders will be looking for a minimum of 12 months worth of on-time payments.
FICO Scores Count
Borrowers with lower FICO scores will likely pay more for home loans and other large lines of credit for some time to come; some sources report that a fair number of lenders simply won't even touch loans below a certain FICO score range at the moment. That range will vary depending on the lender.
Housing Counseling Help Is Available
Do you need a home loan soon but also need some advice on how to get ready to apply, call the Department of Housing and Urban Development at their toll-free number 1-800 CALL FHA to request a referral to a local-to-you, HUD-approved housing counseling agency.
FHA home loans have always had more flexible approval standards than many conventional mortgages, but in the current economic climate even FHA mortgages could be harder to come by unless you take steps now to shore up your credit, pay your bills on time, and maintain your scores.
------------------------------
RELATED VIDEOS:
Learn How to Meet FHA Requirements
A Few Tips About Your Fixed Rate Mortgage
Your Proof of Ownership Is the Property Title
SEE YOUR CREDIT SCORES From All 3 Bureaus
Do you know what's on your credit report?
Learn what your score means.