Refinance Loan Tips: Interest Rate Choices
April 30, 2020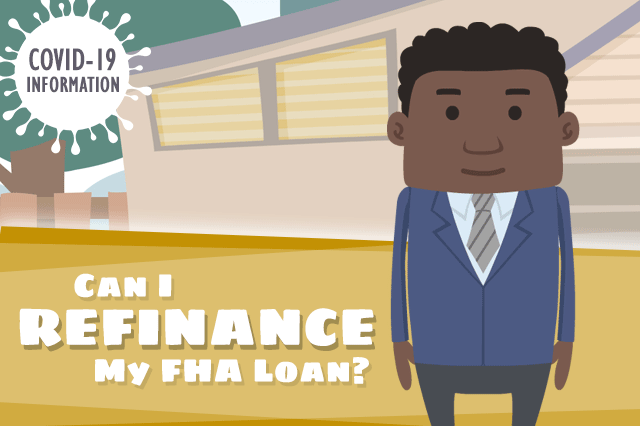 In March 2020, mortgage loan interest rates hit unprecedented lows. The rates advertised for FHA home loans in the months before the coronavirus problem were not threatening to dip below the three percent range.
But after market woes and a Fed interest rate cut, market volatility and other variables have conspired to push conventional mortgage loan interest rates to the very bottom of the three percent range and FHA/VA mortgage loan interest rates below three percent.
Now those rates are offered to the most well-qualified borrowers and your experience may vary but even if you aren't applying for new credit with the best FICO scores in the world you can still reap the benefit of applying for a refinance loan.
But when considering your refinance loan options, there are some questions to ask yourself to help get the right kind of loan you need.
What Is This Refinance Loan For?
If you are refinancing to get a lower interest rate and save money over the lifetime of the refinance loan, you'll want to consider a fixed-rate refinance and not an adjustable rate loan. If you are planning on selling the home in a few years, an adjustable rate mortgage could make more sense, but you will want to discuss the option with your lender.
In a time of very low interest rates, an adjustable rate mortgage may not make sense depending on how much the increases will be over time, but your financial goals are an important part of this equation. You will need to do some math to see which type of loan (fixed rate or adjustable) works with your needs.
What Do I Need to Do to My Home?
Not all refinance loan transactions require you to address this question, but if your home needs upgrades, renovations, energy-saving improvements or other work, your loan choices could address those needs at the same time as getting into a loan with a better rate or terms.
An FHA refinance can include something called an Energy Efficient Mortgage (EEM) package which provides extra loan money for approved upgrades to the home that will save on utility costs. The EEM is available with any type of FHA loan, but your participating lender will have guidelines and requirements for how the funds can be used.
Another option is to apply for an FHA Rehabilitation refinance loan, which provides refinance loan funds for approved projects. There are two kinds of rehab loans, a "standard" version and a limited version for smaller projects. Talk to your lender about this option to learn which projects are allowed under the program.
Asking questions like these in the planning stages of your home loan can help you address your needs for both the loan and any possible upgrades needed for your home.
------------------------------
RELATED VIDEOS:
Your Mortgage Payment Schedule Is Called Amortization
Information About the Balloon Payment
Reliable Borrowers Can Qualify for a Cash-Out Refinance
SEE YOUR CREDIT SCORES From All 3 Bureaus
Do you know what's on your credit report?
Learn what your score means.