Mortgage Interest Rate Jargon Demystified
April 11, 2020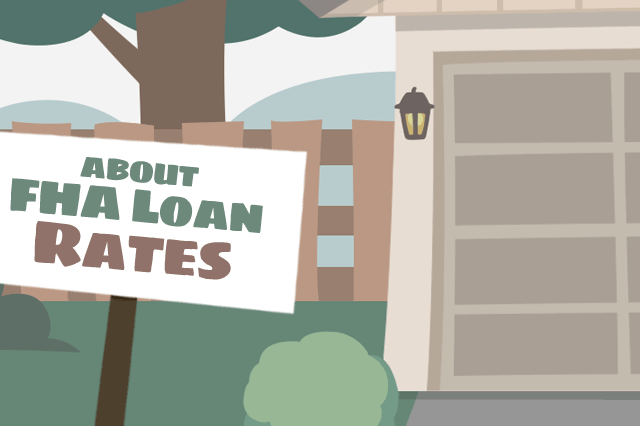 Home loan interest rates are at what some describe as the lowest in decades; rates haven't dipped this low in some time in any case. FHA mortgage loan rates are at 3.25%, due in part to coronavirus news pushing investors to find "safe haven" investments, which in turn can affect mortgage loan interest rates.
One of the things you'll read on lender blogs, financial websites and related destinations has to do with how the latest interest rates are displayed. Ever wonder what the phrases "top tier scenarios" and/or "best execution" rates mean?
If it's not one of those descriptors, you may see language on any blog featuring interest rates that advises that circumstances may vary and the rate you are offered may be affected by variables not accounted for when displaying the latest interest rate.
In short, websites usually do some form of a disclaimer when displaying the mortgage loan interest rates of the moment. What exactly are they trying to tell you?
The short answer is that the interest rate you see displayed may not always be the one you qualify for; if you apply for a loan on the basis of having seen an advertised interest rate it's not wise to assume that is the rate you qualify for. And why is THAT, exactly?
Because the actual interest rate the lender offers to you will be determined in part by the contents of your credit report. Your FICO scores and repayment history will inform the lender's decision to offer you one interest rate or another. If you don't have an outstanding credit score, you won't qualify for the lowest rates.
That doesn't mean you will pay an outrageous amount of interest because you aren't a borrower with perfect credit--far from it. But FHA loans, along with any other type of mortgage, require the lender to determine your creditworthiness and FICO scores affect many aspects of the loan.
FHA home loans do not require perfect credit. But for those interested in the most affordable loan possible, it's highly advisable to work on your credit for a full year or more before you apply for a loan.
Cut your credit card balances as low as you can, pay on time every time, and establish a pattern of reliable credit use your lender will be able to use to justify offering you lower rates and better terms.
At the end of the day, the interest rate you see advertised online is a number that may or may not apply to you depending on your credit. But working on your credit puts you closer to lower rates, a more affordable loan, and peace of mind.
------------------------------
RELATED VIDEOS:
Home Equity Can Secure Your Second Mortgage
Consider the Advantages of Discount Points
FHA Limits are Calculated and Updated Annually
SEE YOUR CREDIT SCORES From All 3 Bureaus
Do you know what's on your credit report?
Learn what your score means.