FHA and HUD Housing Discrimination Policy During COVID-19
April 22, 2020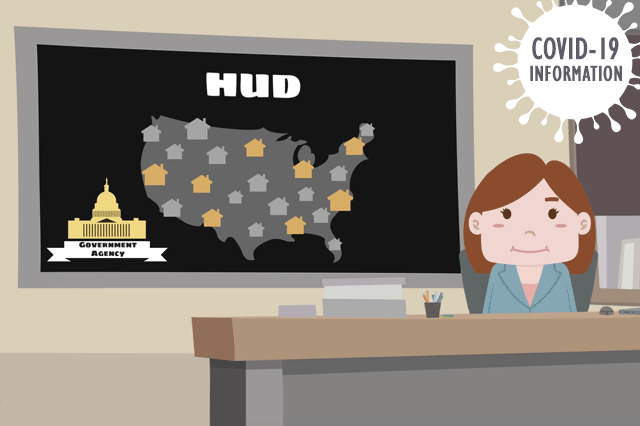 April is Fair Housing Month but in the year 2020, coronavirus pandemic concerns raise some Fair Housing issues that weren't previously a potential major problem. But what should house hunters, renters, landlords, and others who need or provide essential housing services know about Fair Housing laws as they apply to COVID-19?
The Department of Housing and Urban Development has issued official policy on housing discrimination during the coronavirus; some renters and home buyers may not realize they have protection from discrimination related to coroanvirus outbreak fears, too.
The FHA and HUD have issued a press release, which states "...viruses do not target specific racial or ethnic groups. Be aware that the Fair Housing Act and other federal laws prohibit the eviction, turning away or harassment of a person" at any stage of the housing process because they "are profiled, on the basis of race, national origin or other protected class, to be associated with COVID-19."
What does "associated" mean? This language seems deliberately vague in order to be as inclusive as possible, and for good reason. Not everyone is able to shelter in place during COVID-19. Due to circumstances, some renters or homeowners may be forced to relocate, move out and find new housing. All this happening even as the rest of the country is dealing with shelter-in-place measures, restricted travel, and other issues related to the pandemic.
Those who must seek housing during this national emergency are in search of essential services.
Those who provide housing (to include rentals, not just home loans and home purchases) are fully expected to abide by federal Fair Housing Act regulations...and those expectations are not limited only to those who may be associated with coronavirus containment measures, treatment, or even patients.
Did you know the Fair Housing Act also has its own whistleblower clauses? According to the HUD press release:
"The Fair Housing Act also prohibits retaliation and intimidation against persons who report acts of discrimination they have witnessed to law enforcement authorities, like HUD, or who aid someone who has been the victim of discrimination."
HUD and the FHA aggressively pursue violations of the Fair Housing Act, but in many cases unless the victims or witnesses of housing discrimination (including discrimination against those who may be associated somehow with coronavirus / COVID-19) report the illegal activity, repeated violations may occur. Reporting the Fair Housing Act violations helps stop further discrimination.
Have you experienced discrimination in any phase of the housing process? If so, report the illegal activity directly to the FHA and HUD by calling their toll-free number Office of Fair Housing and Equal Opportunity at (800) 669-9777 or visit the agency's official site for filing Fair Housing complaints.
------------------------------
RELATED VIDEOS:
Learn How to Meet FHA Requirements
A Few Tips About Your Fixed Rate Mortgage
Your Proof of Ownership Is the Property Title
SEE YOUR CREDIT SCORES From All 3 Bureaus
Do you know what's on your credit report?
Learn what your score means.