Details of the CARES Act Mortgage Relief Plan
April 14, 2020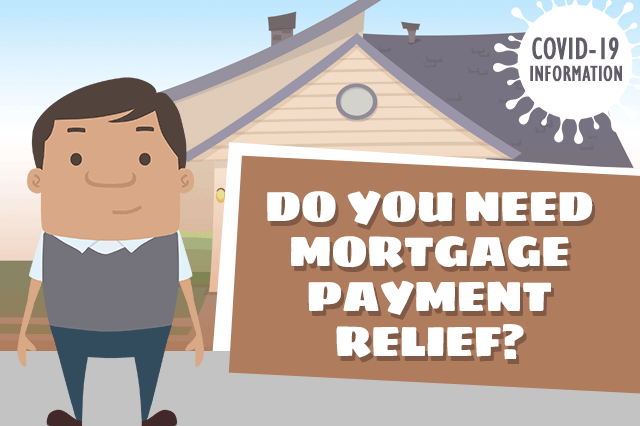 On April 1st, 2020, the FHA and HUD issued a press release announcing COVID-19 related mortgage relief for those economically affected by the coronavirus outbreak.
This was a welcome development for many FHA mortgage borrowers, but what is the substance of the relief measures? Here is what the FHA and HUD have announced:
Effective immediately:
FHA Borrowers unable to pay their mortgage due to the COVID-19 National Emergency are eligible for up to six months of loan forbearance;
FHA Lenders must provide an additional six months of forbearance if requested by the borrower.
FHA lenders will delay submitting Due and Payable requests for Home Equity Conversion Mortgages by six months
This delay also qualifies for an additional six-months (HUD approval is required);
All relief measures listed above must be applied for--if you have not called your loan servicer or otherwise made arrangements, you do NOT have the ability to skip or delay mortgage payments.
Borrowers should also be aware of another provision which comes in the form of the COVID-19 National Emergency Partial Claim, described by HUD as "an option to be used by servicers when the COVID-19 forbearance period ends."
"The partial claim option helps homeowners "who have been granted special COVID-19 National Emergency forbearance to reinstate their loans by authorizing servicers to advance funds on behalf of homeowners."
How does the partial claim work? It defers repayment "of those advances through an interest-free subordinate mortgage that the borrower does not have to pay off until their first mortgage is paid off."
FHA officials have gone on the record supporting these efforts. "For American families impacted by the COVID-19 virus and unable to pay their FHA-insured mortgage, imminently losing their homes is now one less fear they should have. Today's actions will ease the immediate pressures faced by many Americans who, through no fault of their own, are struggling with financial uncertainty," said Assistant Secretary for Housing and Federal Housing Commissioner Brian Montgomery, who was quoted in the FHA/HUD press release.
All these relief measures are intended to help those who financially struggle to make payments during the emergency. FHA borrowers who are still able to make mortgage payments should, according to the HUD press release, continue to do so. "However, those who are experiencing financial hardship as a result of the COVID-19 National Emergency should immediately contact their mortgage servicer - the entity to which they make their monthly mortgage payments - to discuss forbearance or other options that may be available to them."
Call your loan servicer today to learn how to apply for these economic relief measures associated with FHA home loans.
------------------------------
RELATED VIDEOS:
Don't Skip the Home Inspection
Bigger is Better With a Jumbo Loan
Insuring Mortgages With the FHA Funding Fee
SEE YOUR CREDIT SCORES From All 3 Bureaus
Do you know what's on your credit report?
Learn what your score means.