HUD Announces Measures to Help FHA Borrowers During the Coronavirus Pandemic
March 20, 2020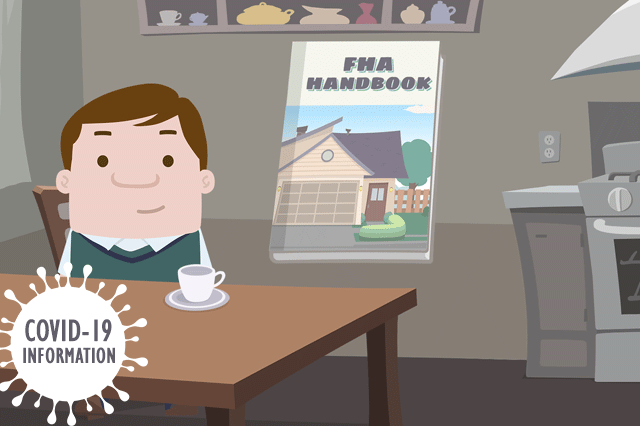 The Department of Housing and Urban Development has announced "immediate relief" for homeowners affected by the national coronavirus outbreak. Effective immediately there is a HUD-mandated moratorium on all foreclosures on FHA Single-Family home loans for sixty days.
The foreclosure moratorium includes a suspension of evictions related to those foreclosures, also for sixty days.
A press release issued by HUD includes acknowledgment of the unprecedented stress the outbreak has placed on consumers, housing markets, and the American economy in general.
"Today's actions will allow households who have an FHA-insured mortgage to meet the challenges of COVID-19 without fear of losing their homes, and help steady market concerns," the press release states, adding "The health and safety of the American people is of the utmost importance to the Department, and the halting of all foreclosure actions and evictions for the next 60 days will provide homeowners with some peace of mind during these trying times."
Who Is Affected by the FHA Foreclosure and Eviction Moratorium
The announcement published on the HUD official site applies specifically to all FHA Single-Family home loans under the Title II program, but also to those with Home Equity Conversion Mortgages (FHA HECM loans) also known as FHA Reverse Mortgages.
At the time of this writing, all FHA loan servicers are directed by HUD to:
Halt all new foreclosure actions.
Suspend all foreclosure actions currently in process.
Stop or prevent evictions from FHA-insured single-family homes.
Federal Housing Commissioner Brian Montgomery was quoted in the press release specifically referring to the agency's desire to reduce the impact of coronavirus economic fallout. "This is an uncertain time for many Americans, particularly those who could experience a loss of income. As such, we want to provide FHA borrower households with some immediate relief given the current circumstances,"
In addition to the foreclosure moratorium, the FHA and HUD urge lenders to offer a full complement of loss mitigation and foreclosure prevention options including:
Short-term refinance options
Long-term FHA loan forbearance
Mortgage loan modification
Ask your lender what options are available to you and don't delay. The sooner you contact your loan officer once you experience financial hardship, the better your options for avoiding foreclosure. The longer you wait, the fewer options for loan modification or forbearance you have.
------------------------------
RELATED VIDEOS:
Disclosures Give Transparency to Borrowers
Understanding the Purpose of Your Mortgage Down Payment
Putting Money Into Your Escrow Account
SEE YOUR CREDIT SCORES From All 3 Bureaus
Do you know what's on your credit report?
Learn what your score means.