Mortgage Rates And World Headlines: The Correction?
March 12, 2020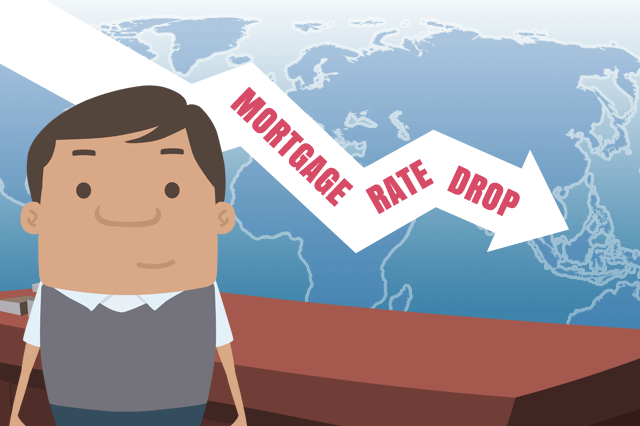 At the time of this writing, in the second week of March 2020, mortgage loan interest rates have taken a sharp turn upwards after hitting lows not seen in recent memory. FHA mortgage loan interest rates were, for a time, below the three percent zone.
And at the time, we discussed the possibility that rates could move higher at any time. And here we are, with FHA mortgage loan interest rates now back within the three percent zone with a reported 3.25% best-scenario rate (which assumes an ideal borrower with outstanding FICO scores, etc.).
What does all this mean for the typical borrower? It depends. Those who saw rates dip into the two percent range last week are wondering if they cheated themselves by waiting, but much depends on why they waited in the first place.
Those who were ready to commit to a loan but chose to "float" rather than lock in a mortgage loan interest rate commitment with the lender definitely reaped the whirlwind with the current upward trajectory of interest rates.
Those who were simply not ready to apply or commit lose nothing in the grand scheme of things--what's most important for these people is timing and the rates available when they are properly ready to commit.
But why did the rates begin climbing again? Expert market watchers point to a two-pronged problem driving mortgage rates. Remember that the Fed, stock markets, and other factors do not directly set or control interest rates. Investor reaction to Fed announcements, stock market conditions, and other variables DOES have an effect on rates.
Bond market conditions have served to put pressure on mortgage rates, but there is also the matter of over-supply in the mortgage markets making the investing situation there more complicated (a matter of too much supply compared to demand).
The average borrower doesn't really need to know how all the moving parts specifically work to understand that market volatility & too much supply and not enough demand in mortgage markets equal a volatile situation.
What the average borrower needs to take away from the current situation is that conditions are subject to change, suddenly. Don't count on the current rates staying where they are up or down; assume things will change.
It's common sense, really. If you are not ready for a loan, don't rush into one now. If you are ready, ask a lot of questions, ask your lender for advice about how to proceed with current conditions in mind, and don't let circumstances pressure you into making hasty choices about a major investment like a home loan.
------------------------------
RELATED VIDEOS:
Your Mortgage Payment Schedule Is Called Amortization
Information About the Balloon Payment
Reliable Borrowers Can Qualify for a Cash-Out Refinance
SEE YOUR CREDIT SCORES From All 3 Bureaus
Do you know what's on your credit report?
Learn what your score means.