Did The Fed Cut Mortgage Loan Interest Rates?
March 16, 2020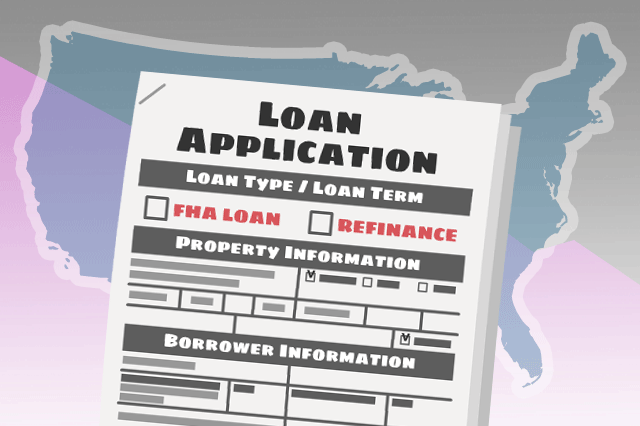 The weekend of March 15, 2020 was a very big one for the American economy. The Fed announced a SECOND emergency interest rate cut and you could almost hear a collective sigh of resignation from those who knew, nationwide, that they were going to have to write about all this very quickly AGAIN to explain what's happened.
Some are confused by the Fed's actions; it's easy to assume that a rate cut automatically equals a lower mortgage loan interest rate. But that is far from accurate and what the Fed did in cutting interest rates down to the zero range does NOT automatically translate into a lower home loan interest rate for you.
Why?
Because the Fed does not directly set or adjust mortgage loan interest rates. Mortgage rates can be affected by the Fed move, based on investor behavior in its wake and other variables. But that is not a guarantee that rates will move, and certainly not a guarantee rates will move in the borrower's favor.
And if you have already entered into a mortgage rate lock commitment, you aren't entitled to a new rate just because the Fed took action. (You can attempt to renegotiate the rate lock with a lender, but there are no guarantees--it never hurts to ask!)
There are some who may assume the lowest-ever mortgage rates are right around the corner, but this may not be true for several reasons including simple supply-and-demand issues.
The refinance loan market was flooded when rates moved as low as they have been in recent weeks; that flooded market meant some borrowers may have had a tougher time getting their refinance loan (in part) because of all the OTHER refi loan applications coming in.
Mortgage lenders can only handle so much volume, and in a time when rates surge lower, how many applications will come in? This is just one factor that could determine whether or not a refi loan is available to you at the lowest of the most recent low rates. But not the only one.
Right now there is extreme volatility in markets that affect mortgage loan interest rates; that volatility is one reason why the Fed had to consider stepping in. Stable markets are better than unpredictable ones, and investors tend to hedge their bets in times of uncertainty.
That does NOT help address the volatility Issue. But knowing that means being a step closer to understanding why mortgage rates are not directly affected by the latest Fed action. The Fed may cut the rate, but it is not applying those cuts directly to your mortgage loan rate, nor do those cuts mean you are entitled to a lower mortgage rate just because the Fed took action.
Ask your loan officer about the interest rates open to you and don't forget that your FICO scores will play an important part in the rate you are offered. And if you are not financially prepared to apply for a home loan just now, don't force the issue--apply when you are ready and not before.
------------------------------
RELATED VIDEOS:
Consider the Benefits and Risks of a Joint Loan
Borrowers Should Know About the Origination Fee
Everyone Needs to Pay Their Property Tax
SEE YOUR CREDIT SCORES From All 3 Bureaus
Do you know what's on your credit report?
Learn what your score means.