Home Buying Grants Near You
February 22, 2020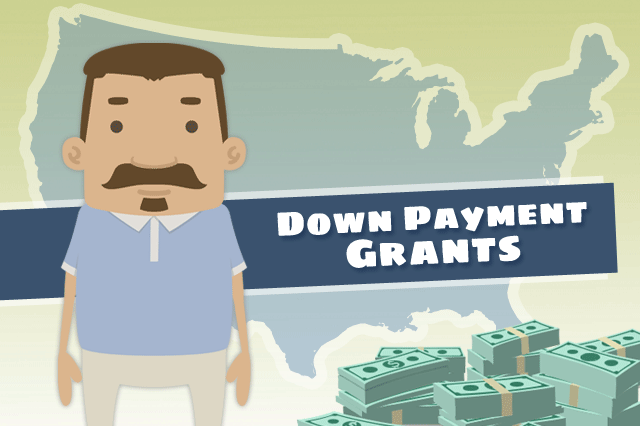 There are people who want to own a home but feel intimidated by the idea of a down payment. It takes self-discipline to save and plan to purchase a home, but even those who are the most dedicated may need extra help to come up with the money down needed to buy a home.
Some mortgages have no down payment requirement; these are usually reserved for military members and veterans (VA mortgages) or those with a specific financial need (USDA home loans) that fall into a certain income range.
Then there are FHA mortgages, which feature a lower-than-conventional-loans down payment minimum of 3.5%. Compare that to the 20% you will pay on a conventional loan if you want to avoid mortgage insurance, and ask yourself if the lower down payment option isn't worth comparing to the other choices you've seen.
But even with an FHA mortgage, you'll need to come up with a down payment. And that's where local down payment assistance programs come into play.
There are agencies across the United States operating on a local level to offer down payment help to qualified borrowers. Many of these borrowers are first-time home buyers, and many of the grant programs are true grants with no expectation of repayment as long as the program's terms and conditions are met.
Where can you find these
down payment assistance programs
?
They are available locally, not through your lender, and not via the Department of Housing and Urban Development. FHA loans require any such down payment assistance to be properly sourced and you should explain what kind of home loan you seek (VA, FHA, conventional, etc. )when applying for down payment grants to make the most of your search.
FHA loans require any money earmarked as a down payment grant to be a true gift and not a loan. FHA loans permit your seller to contribute a certain amount toward closing costs but not your down payment. But even help with closing costs frees up money for you to use on your down payment.
Not every city has a down payment grant program, but you might check with the official site of your state government; there are sometimes state-run home ownership programs in addition to privately-operated organizations that help house hunters.
Some people begin looking for homes and down payment programs without doing a lot of prep work, but it's a great idea to know a dollar amount range for the money you want to save for your down payment. You can use an
online mortgage calculator
to figure out how much loan you can afford and do the math on a down payment amount, too.
Saving for your down payment is much easier when you have a clear goal in mind, so crunching the numbers earlier instead of later is an excellent idea.
------------------------------
RELATED VIDEOS:
FHA Loans Have Eligibility Requirements
The U.S. Government Backs Mortgages Through the FHA
Financed Properties Must Meet FHA Minimum Standards
SEE YOUR CREDIT SCORES From All 3 Bureaus
Do you know what's on your credit report?
Learn what your score means.