Refinance Loans: Is 2020 Your Year?
February 17, 2020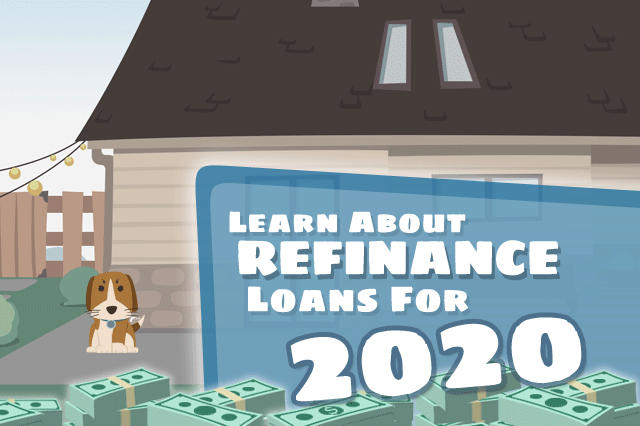 Are you looking for a refinance loan in an expensive housing market like the District of Columbia, New York, or California? Or maybe you live in a quieter area that is getting the benefit of lower mortgage loan interest rates, a competitive housing market, or any area where property values have been on the rise?
Refinancing your home loan makes sense when rates are falling and property values are rising. In 2020 we've already hit three-year interest rate lows due to a variety of factors including hangovers from trade war woes with China, the coronavirus, and other variables.
So the question is, is 2020 your year to consider refinancing your home loan? How do you make the most of the opportunity to potentially refinance at lower interest rates or better terms?
Prepare Early
Start reviewing your credit reports and begin working on maintaining your record of on-time payments. No lates or missed payments for 12 months leading up to your loan application is crucial for loan approval. Anything less risks you wasting your time applying for a mortgage you aren't quite ready for.
Shop Around for a Lender
Some people simply ask their existing lender for a refi loan, but you don't have to. Is it possible to get a better deal by shopping around? Yes. Some published reports (including one by Bankrate) indicate that you can save as much as $2 thousand by shopping around.
Decide What You Need the Loan to Do
It's never a good idea to think about refinancing without a clear endgame in mind. Do you have a goal of lower payments? A better interest rate? Or maybe you need your refi loan to provide cash back OR help you to repair or remodel your house at the same time?
There are different varieties of refi loans available under the FHA home loan program that will help you do just that. But specific needs require specific loans; there isn't really an "umbrella loan" that will help you refinance now and decide later what to do with the loan. Knowing in advance helps you apply for the specific loan product you need.
Remember to Save for Closing Costs and Appraisal Fees
This advice is especially relevant for those refinancing in order to get a lower monthly payment. The more closing costs you roll into the loan, the higher your mortgage payment potentially goes. Pay as many of the closing costs in cash as you can to keep the payments lower.
Any home loan refinance option that includes cash back will require an appraisal. You should anticipate appraisal fees in the planning stages of your home loan. Lender standards, state law, and other variables may have a say in how some expenses are charged, be sure to ask your lender what to expect from your closing costs for a refi loan.
------------------------------
RELATED VIDEOS:
What Is an FHA Loan?
Using an FHA Loan Calculator
Meeting FHA Loan Guidelines Improves Your Chances
SEE YOUR CREDIT SCORES From All 3 Bureaus
Do you know what's on your credit report?
Learn what your score means.