FHA Loans: Second Homes and Investment Properties
February 7, 2020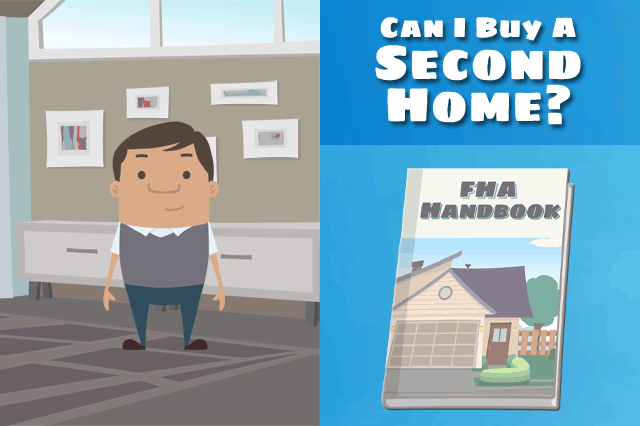 FHA home loan rules for second homes and investment properties are fairly straightforward; it's the exceptions that can be confusing. Basically, if you want an FHA mortgage, you must be prepared to occupy the property you buy with one. It really is that simple.
When you go looking for the "for sale by owner" signs in a neighborhood you want to live in, you'll find real estate you want to buy with a mortgage loan. If you are not looking for a property to live in, you won't be able to use an FHA mortgage to buy it.
Buying Investment Property With an FHA Mortgage
Investment properties as defined in the FHA loan rulebook are those the borrower does not intend to live in as a principal or secondary residence.
But there are other issues that relate to this that don't have as much to do with whether the borrower lives in the real estate or not. You can't operate a bed and breakfast, for example, or a boarding house, in property you purchase with an FHA mortgage.
Buying a Second Home
FHA loan rules say that as a general rule, you can't get two FHA loans at the same time. But there are exceptions for situations that involve a work relocation, changes in family size, or even cases where the co-borrower on one loan wants to own a home in her own right with a new FHA mortgage.
In all cases, exceptions are handled on an individual basis. You may be required to provide supporting documentation, written statements, or other evidence that helps the lender justify the mortgage loan.
In any case where you need to request an exception to policy, it's best to work on important aspects of loan approval aggressively; if you have lower credit scores, work in raising them ahead of asking your lender for the loan.
You'll have a harder time getting a loan approved if you need both leniency with your credit AND an exception to the "one FHA loan" rule.
You can begin working on your own credit repair by paying all bills on time, cutting your outgoing debt, and reducing your credit card balances. Believe it or not, missed payments are among the leading causes of credit trouble.
If you can take charge of your payment schedule for all financial obligations, you will get much closer to loan approval. It's important to remember that improving credit takes time and you'll need at least 12 consecutive months of on-time payments on your record for best results.
------------------------------
RELATED VIDEOS:
Let's Talk About Home Equity
Understanding Your Loan Term
Your Home Loan is Called a Mortgage
SEE YOUR CREDIT SCORES From All 3 Bureaus
Do you know what's on your credit report?
Learn what your score means.