FHA Home Loan Interest Rates In 2020
February 2, 2020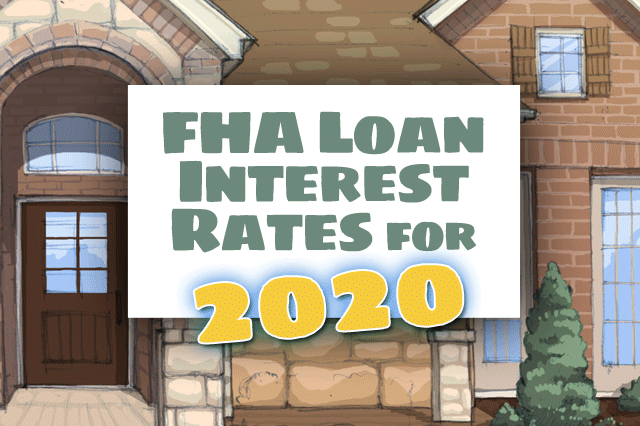 What do you need to know about interest rates in 2020? The same things house hunters needed to know about real estate interest rates in the previous year, but with some added complications.
2019 turned out to be a surprising year with respect to interest rates; there were times when rates behaved differently than expected, times when they went lower in spite of other pressures that could have driven rates higher instead.
And it seems that 2020 has no shortage of surprises that lead some to believe the new year could be as advantageous (interest rate-wise) as 2019.
But there are variables in 2020 already that nobody saw coming. The effect of the coronavirus outbreak in China and elsewhere conspired to pull investor behavior into activities that would up benefiting mortgage rates.
One day's mortgage loan interest rate adjustments had best-execution mortgage rates for FHA mortgages and VA loans dipping into the 3.375% range.
That number assumes a borrower with ideal financial qualifications, and that is a factor borrowers need to remember; home loan interest rates are affected not only by investor activity from day to day, the rates you may be offered by the lender are affected by your own credit activities.
That's right--your credit score helps the lender decide what interest rate to offer you. So in addition to the market forces that change and effect the home loan rates on a daily basis, so does your own credit history.
Which means you can start working on getting a lower interest rate now but improving your credit score.
Credit agencies report that one of the best ways to improve your credit scores is to make all payments on all financial obligations on time, every time, for at least a year before you apply for the home loan. This is a tactic that works, requires no additional money from you, and is advised by all three of the major credit reporting agencies, Equifax, TransUnion, and Experian.
Not all your credit issues can be fixed so simply; some borrowers need to reduce their outstanding credit card balances to well below 50%, too. But working on your credit is an excellent first step toward getting your mortgage loan. The earlier you begin, the better your scores will be when you apply for the loan when the time is right.
Home loan interest rates are still low in early 2020 (at the time of this writing). But only apply for a mortgage loan if you are ready with work on your finances and your on-time payment history. Applying too early may lead to a disappointing result.
------------------------------
RELATED VIDEOS:
Learn How to Meet FHA Requirements
A Few Tips About Your Fixed Rate Mortgage
Your Proof of Ownership Is the Property Title
SEE YOUR CREDIT SCORES From All 3 Bureaus
Do you know what's on your credit report?
Learn what your score means.