Six FHA Loan Tips You Need Today
January 2, 2020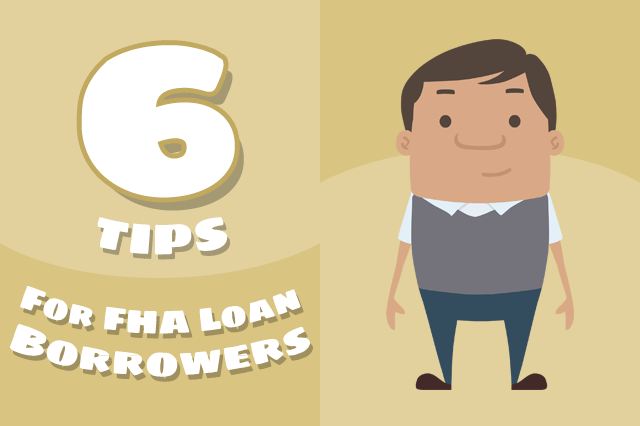 FHA mortgage loans are for any borrower financially qualified to be approved for the loan based on FICO scores, income, and other financial qualifications. Did you know FHA mortgages are not limited to first-time home buyers or those who have never owned property before? It's true--you don't need to have a financial need or be a first-time buyer to qualify.
Tip Six: FHA Mortgages Are Available for Buying, Rehabbing, or Building A Home
You can buy an existing home, have one built for you on your own land using an FHA One-Time Close construction loan, and you can buy a fixer-upper using an FHA Rehab Loan, also known as an FHA 203(k).
More on rehab loans below, but for purchase loans and construction loans you can apply with the same basic low down payment requirements no matter which type you decide to commit to.
Tip Five: FHA Loans Are Government-Guaranteed Tto Help You Qualify
FHA mortgages are government-backed home loans. That means the government promises to reimburse the lender for a specified amount should the loan default and go into foreclosure. This is the reason why FHA mortgages come with a lower interest rate than mortgages that are not government-backed.
Tip Four: FHA Loan Terms and Your Credit
You may be able to estimate the amount of your down payment based on a projected asking price of a house. However, the actual down payment and interest rate negotiation you will have with the lender depend on your credit.
Borrowers with low FICO scores may be required to make a larger down payment, borrowers with higher FICO scores will have access (depending on the scores and lender standards) to more competitive interest rates and down payment requirements.
Tip Three: Refinance AND Repair at the Same Time With an FHA Mortgage
House hunters can buy a fixer-upper using an FHA Rehabilitation Mortgage, but what about those who own a home already and need to refinance? The FHA 203(k) Rehab Refinance Loan is designed to help a borrower refinance and remodel at the same time.
While there are some restrictions on the use of FHA Rehab Loan funds; no luxury additions to your home with this loan including new swimming pools, tennis courts, barbecues, etc. are allowed. Existing luxury features of the home may be repaired or upgraded for safety reasons using FHA Rehab Loan funds, depending.
Tip Two: FHA Mortgages Allow Seller-Paid Closing Costs
The seller is prohibited by law to contribute any money toward a borrower's down payment, but the seller IS permitted to contribute up to six percent of the asking price of the house for sale in the form of seller-paid closing costs. You will need to negotiate with the seller in this area--some haggling may be required.
Tip One: FHA Home Loans for One-To-Four Unit Properties
While you cannot be approved for an FHA mortgage to purchase an investment property, you are allowed to buy a home with as many as four living units. You are also permitted to rent out the unused living units, but at least one person obligated on the mortgage loan is required to use the home as their main address and residence.
------------------------------
RELATED VIDEOS:
Sometimes It Pays to Refinance
Don't Forget Your Closing Checklist
Monthly Payments Establish Good Credit
SEE YOUR CREDIT SCORES From All 3 Bureaus
Do you know what's on your credit report?
Learn what your score means.