How to Prepare for an FHA Home Loan in 2020
December 14, 2019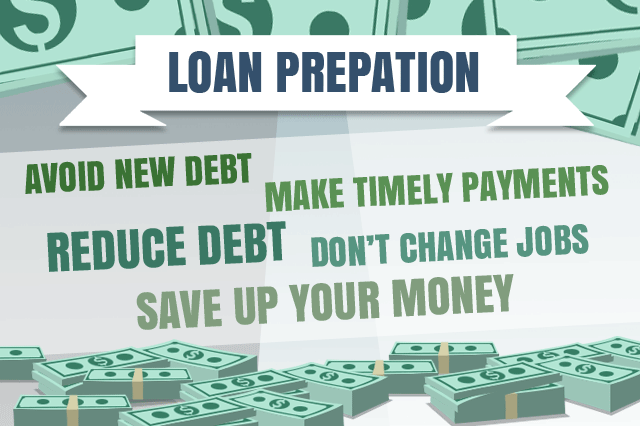 FHA loan options for 2020 include new purchase loans, One-Time Close construction mortgages, reverse mortgages, cash-out FHA refinance loans, and much more. How can you get ready for one of these loans in 2020 and be fully prepared to apply?
Reduce Debt, Make Timely Payments
On-time payments (for all debts) and the amount of debt you carry each month (compared to your income) are two very important factors in your home loan approval process.
The debt to income ratio is a calculation your lender is required to make by taking your verifiable income compared to the amount of your monthly financial obligations. It is calculated twice--once with and once without your proposed mortgage payment.
The FHA Lenders' Handbook advises the lender that current debt must be considered, but recent debt is subject to additional scrutiny:
"The Mortgagee must review all credit report inquiries to ensure that all debts, including any new debt payments resulting from material inquiries listed on the credit report, are used to calculate the debt ratios. The Mortgagee must also determine that any recent debts were not incurred to obtain any part of the Borrower's required funds to close on the Property being purchased."
Avoid New Debt and Job Changes
Major changes to your financial picture (unless they are positive) may hinder the home loan process. If you make a job change, apply for new credit, or suffer a financial setback, your lender may be required to run your financial data again with the new information to fully justify the loan.
Follow the Lender's Instructions to the Letter
This is especially crucial where down payment gift funds are concerned. The lender must source all funds coming from third parties such as down payment assistance, seller contributions to closing costs, etc.
Ask your loan officer if you are not sure how to proceed but don't assume you can simply write a check to the lender for down payment gift funds or other assistance. Your loan officer will have a specific procedure for handling such funds.
Save Up More than the Minimums
It is best to save extra money where possible to use as a contingency fund for unexpected costs. You may have a compliance inspection to pay for, for example, if your FHA appraisal requires corrections or repairs. Anticipate these unexpected costs and you'll have an easier time when you need to make the payment.
------------------------------
RELATED VIDEOS:
Obama Mortgage Is the Home Affordable Program
Principal Payments and Your FHA Loan
Living in a Single Family Home
SEE YOUR CREDIT SCORES From All 3 Bureaus
Do you know what's on your credit report?
Learn what your score means.