How to Safely Get an Online Home Loan
November 30, 2019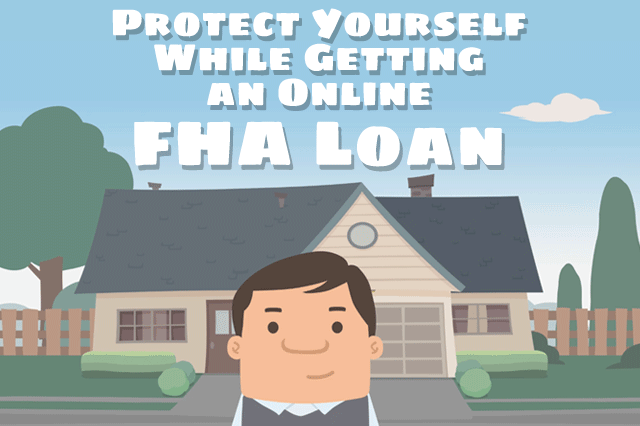 Are you interested in applying for a mortgage loan online? Are you looking into your options for a home loan or refinance loan but want to make sure you are submitting electronic applications and pre-qualification documents safely?
There are definitely ways to protect yourself in the home loan process. The best and most obvious advice is to never respond to unsolicited communication involving a home loan. In other words, if you the customer did not initiate the conversation, it's best not to respond.
And what about once the loan gets moving? One important thing you can do in this area is to make sure you know the current accepted procedures for the loan. For example, what is the lender's process for requesting and receiving wire transfers for funds to close?
There have been reports of rising numbers of wire transfer scams; the National Credit Union Administration (NCUA) issued a report stating that in 2016 alone the number of wire transfer fraud instances rose by an incredible 480%.
How does it work? According to the NCUA, it begins with a hack into a title company, lender's email server, or a related computer system. The NCUA reports these hacks are meant to find upcoming real estate closings. The buyer or the lender will be given wire transfer instructions that send funds to the hacker instead of the lender.
The NCUA official site says that this kind of hack is usually detected only AFTER the damage has been done. NCUA says, "...this fraud is usually only discovered when the title company or closing agent informs the buyer or financial institution that they did not receive the anticipated funds."
How can a layer of protection be added here? Consumers should start by looking for the tell-tale signs of a scam include poor spelling, unusual grammar, or communication outside normal business hours.
Do not act on any instructions given without calling your bank (use the main contact number and NOT any phone numbers supplied in emails), and do not respond to urgent last-minute requests for funds without speaking to a live person who works at the financial institution.
Lenders are advised (by NCUA) to use the following safety protocols to protect their customers:
Establish procedures to call the title company back with a confirmed phone number to verify the legitimacy of wire transfer instructions received by email or fax;
Establish a passcode with the title company or closing agent in advance to be used in conjunction with your call back and verification process;
Require the title companies your credit union works with to use encrypted emails when sending wire transfer instructions;
Verify if your member received the wire transfer instructions by email and, if so, verify the instructions and information with the title company or closing agent separately prior to sending the funds on the member's behalf;
Be suspicious of emails that contain changes in payment type, such as changing from a certified check to a wire transfer, or account numbers at the very last minute.
These tips are very important for the purpose of fraud detection. Don't send any funds without speaking to someone at your financial institution--telephone calls can save you a great deal of time and money when it comes to applying for a home loan online with safety.
------------------------------
RELATED VIDEOS:
Don't Skip the Home Inspection
Bigger is Better With a Jumbo Loan
Insuring Mortgages With the FHA Funding Fee
SEE YOUR CREDIT SCORES From All 3 Bureaus
Do you know what's on your credit report?
Learn what your score means.