FHA Loan Down Payments: What You Need to Know
November 25, 2019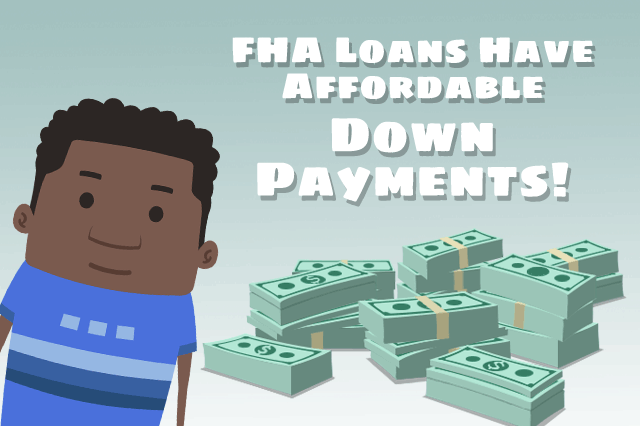 Many people are interested in applying for an FHA mortgage to buy or have a home built for them on their own land. But the down payment question about these loans is a big one for many potential house hunters.
Are you interested in buying real estate with an FHA mortgage? Read the advice below for some good information that can help you save and prepare for your home loan and the minimum required investment, AKA the down payment, you'll need to bring to the transaction.
Your Down Payment Amount and Closing Costs
FHA loan rules calculate the down payment as 3.5% of the adjusted value of the home. This down payment may vary in some cases, including those where the applicant's FICO scores are not high enough to qualify for maximum financing.
FHA loan rules say UFMIP and other closing costs are calculated as part of the loan amount for the expenses you choose to roll into the mortgage loan amount. Some costs must be paid in cash up front and cannot be financed.
Others may be included. Some of this will vary depending on the lender, but there are some things all closing costs have in common.
And one of those common factors? Closing costs, no matter what they may cover, are viewed as separate expenses from the down payment. You cannot pay closing costs in cash and expect an in-kind reduction in your down payment. Closing costs are completely separate from the FHA loan down payment requirement.
FHA rules aren't the only guidelines in play here--state law and lender standards will also be factors.
FHA Mortgage With No Down Payments or Closing Costs?
In general, a zero-down FHA home loan is not possible for new purchase loans. FHA mortgages feature the minimum required investment or down payment of 3.5% of the adjusted value of the home. Some people confuse FHA mortgages with USDA loans or VA mortgages which have a no down payment option.
Down Payment Help May Be Available in Your Local Community
The FHA cannot provide down payment assistance programs. Nor can any party with a financial stake in the outcome of the real estate transaction or home loan.Whether down payment help comes from a local organization or from a family member, friend, or employer, that assistance must be properly documented. You will need to ask your lender how to proceed in order to meet both FHA and lender requirements.
------------------------------
RELATED VIDEOS:
Show Them You're Serious By Depositing Earnest Money
Homebuyers Benefit From the Work Done by Freddie Mac
Your Second Mortgage Is a Home Equity Loan
SEE YOUR CREDIT SCORES From All 3 Bureaus
Do you know what's on your credit report?
Learn what your score means.