Fair Housing Facts You Should Know
November 24, 2019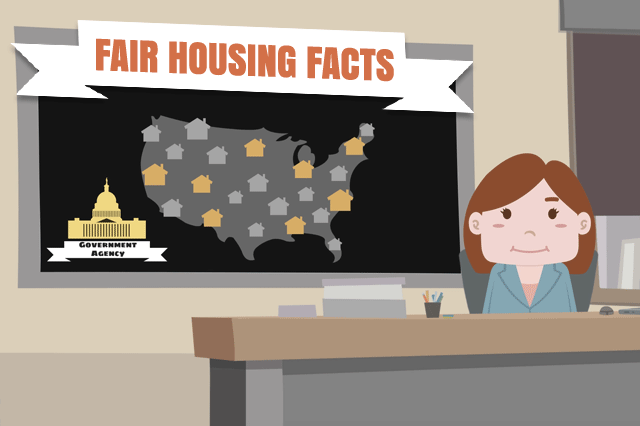 A recent Fair Housing case settled between HUD and Oglethorpe Square Apartments of Georgia and Gene B. Glick, Inc. of Indiana highlights the need to raise awareness of Fair Housing Act laws and landlord responsibility.
HUD announced in November of 2019 that it had settled a housing discrimination case involving the two companies mentioned above; in this case the landlord/owners were held responsible for not preventing discrimination in an apartment complex.
The HUD case settles allegations that "the owners and management agent for the Woods of Savannah apartment complex subjected African-American tenants at the property to repeated instances of racial harassment by white tenants, which included verbal attacks and physical assaults."
HUD has held these companies responsible for not enforcing equal treatment for all tenants and providing a harassment-free living arrangement. Did you know that Fair Housing laws do not allow landlords or owners to ignore such problems?
There are plenty of cases where housing discrimination is experienced before being approved for housing. Access is the key issue there.
Other Fair Housing Act cases happen when an existing tenant or homeowner experiences discrimination trying to get basic services, or even simply live in peace in their own home as was evidenced by the case mentioned above.
Fair Housing Act Facts
You must be discriminated against in any stage of the housing process for non-financial reasons including race, religion, family status or a lack of family status, etc.
You cannot be legally denied housing because you have children, are a single parent, are a non-traditional couple or parent, are transgender or identify as such, or any other non-financial excuse not to provide or continue providing housing.
Did you know that sexual harassment is illegal in the housing process and constitutes a violation of the Fair Housing Act? If you have experienced sexual harassment of any kind when trying to get housing, you have a potentially actionable claim that should be followed up on as soon as possible.
If you have experienced housing discrimination at any stage of the housing process including the FHA loan application, file a complaint with the HUD Office of Fair Housing and Equal Opportunity at (800) 669-9777 (Voice) or (800) 927-9275 (TTY).
Housing discrimination complaints may also be filed by going to
www.hud.gov/fairhousing
.
------------------------------
RELATED VIDEOS:
Obama Mortgage Is the Home Affordable Program
Principal Payments and Your FHA Loan
Living in a Single Family Home
SEE YOUR CREDIT SCORES From All 3 Bureaus
Do you know what's on your credit report?
Learn what your score means.