How to Use Your FHA Home Loan
October 19, 2019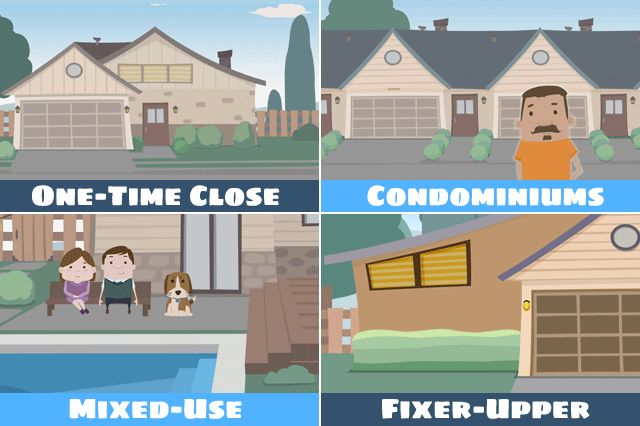 Some borrowers might think advice on how to use an FHA home loan is a bit redundant; after all, an FHA mortgage is intended to buy, build, or refinance a home. What else could you possibly do with it?
Actually, you can use an FHA home loan in a variety of ways beyond simple purchase or refinancing. The key is knowing what FHA home loans have to offer you and talking to your lender about your needs and goals for the loan.
FHA Home Loans or Refinance Loans for Remodeling or Rehabilitation Work
Yes, FHA home loan options include the FHA Rehabilitation Refinance Loan, also known as an FHA 203(k) rehab loan. This loan has a refinance option, so you can refinance your current loan to do the remodeling or rehab work on a home purchased with an FHA loan or a non-FHA mortgage.
You read that correctly, FHA rehab loans are offered as new purchase loans or refinance loans for a fixer-upper that doesn't meet FHA appraisal requirements at purchase time but must be brought into compliance as a condition of loan approval.
There is also a version of the FHA rehab loan offered to those in federally-declared disaster areas that can help with recovery after a natural disaster.
FHA Home Loans for Condos and Mobile Homes
FHA mortgages are available for condo units and mobile homes that meet FHA loan requirements. FHA loan rules for condo units were changed in 2019 to allow the purchase of a condo unit in condominium projects that are not on the FHA approved list.
Prior to the rule change, all FHA condo loans had to be for units in approved projects. Condo projects that were not on the list were required to be successfully added to it as a condition of loan approval.
FHA loan rules for condos and mobile homes include unique requirements for each type of purchase. For example, condo owner association agreements can't restrict the borrower from freely selling the unit, and FHA loans for mobile homes state the mobile home cannot be older than those built on June 15, 1976.
FHA Home Loans: Energy Efficient Mortgages
Most FHA home loans come with an option to add more money for energy-efficient upgrades to the home. This option is called the FHA Energy Efficient Mortgage and you may use these funds to pay for installation, materials, and equipment for the approved upgrades. Ask a loan officer about how the FHA Energy Efficient Mortgage could help you improve the home you want to buy with an FHA mortgage.
------------------------------
RELATED VIDEOS:
Let's Talk About Home Equity
Understanding Your Loan Term
Your Home Loan is Called a Mortgage
SEE YOUR CREDIT SCORES From All 3 Bureaus
Do you know what's on your credit report?
Learn what your score means.