FHA Rules on Cash Back at Closing Time
October 12, 2019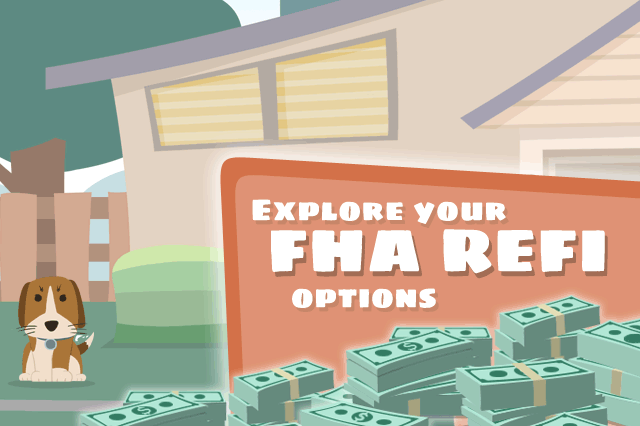 There are many different kinds of FHA refinance loan; there are simple refinances, rate-and-term refinance loans, FHA Cash-Out Refinancing, 203 (k) refinance loans for approved home rehab projects, and several others.
While there are certain rules unique to certain loan programs, some concepts are applied consistently no matter what kind of FHA refinance option you choose. One of those concepts has to do with the amount of cash back a borrower can get at closing time.
FHA cash-out refinance loans are specifically designed to give cash back to the borrower at closing time once the original mortgage has been paid in full and other loan expenses are accounted for.
But other FHA refinance loans are not designed to offer cash back at closing time and the rules for those loans include instructions to the lender as found in HUD 4000.1.
For example, FHA loan rules say a lender may be permitted to use estimates of the "existing debts and costs in calculating the maximum mortgage amount" but that using such estimates must never result in the borrower getting cash back at closing time in excess of $500.
However, HUD 4000.1 adds, "Cash to the Borrower resulting from the refund of Borrowers unused escrow balance from the previous Mortgage must not be considered in the $500 cash back limit whether received at or subsequent to mortgage Disbursement".
It is important to know what circumstances (like the example above) might be exempt from the $500 cash back limit on non-cash-out FHA refinances.
Did you know the lender is required to take specific steps in cases where there may be excess cash back to the borrower that violates the above regulations?
HUD 4000.1 tells the lender she "...may reduce the Borrower's outstanding principal balance to satisfy the $500 cash back requirement." The lender, in these cases, must submit the Mortgage for endorsement at the reduced principal amount.
FHA cash-out refinance loans can be taken out on nearly any type of existing home loan whether it's FHA, conventional, VA, or other types of non-FHA mortgages.
The refinance must be for an owner-occupied residence--either occupied by the owner at application time or (depending on circumstances, lender requirements, state law, or other variables) within a reasonable amount of time (usually 60 days) after closing.
If you aren't sure how these cash-back-to-the-borrower rules affect your home loan transaction, ask a participating lender and be sure to have any part of the process you don't understand gets fully explained.
------------------------------
RELATED VIDEOS:
Homebuyers Benefit From the Work Done by Fannie Mae
HUD 4000.1 is Sometimes Called the FHA Handbook
Credit History Is Presented as Your FICO Score
SEE YOUR CREDIT SCORES From All 3 Bureaus
Do you know what's on your credit report?
Learn what your score means.