Refinance Loan Tips: Before Your Application
September 6, 2019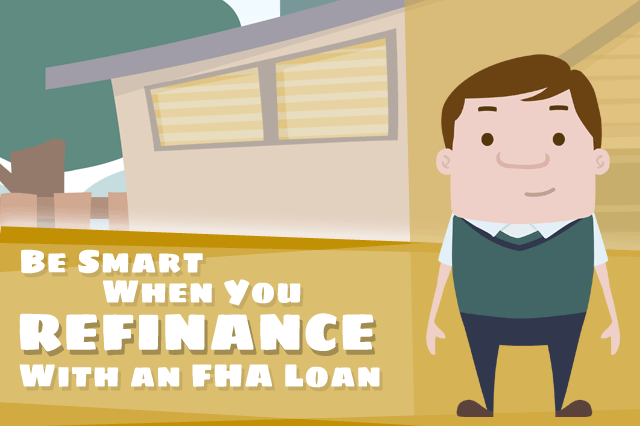 Are you interested in refinancing your home loan? Here are some good refi loan tips focusing on what to do before you fill out loan paperwork.
FHA Refinance Loan Tips: Know the Current State of Your Housing Market
Is your neighborhood's property values going up? Or are they moving in the opposite direction? Depending on what kind of refinance loan you need, this can be an important factor in deciding whether to commit to a refinance loan.
Those who seek cash-out refinance options will do well to ask real estate agents or others with real estate finance expertise about the current state of the market, and whether your home is likely to be experiencing an increase in property values at the moment or not.
This is because when you get a new appraisal for an FHA cash-out refinance, if property values have gone up significantly since your last appraisal, you may have more borrowing power for the new loan.
Prepare Your Credit Accordingly
Borrowers with existing FHA mortgages who want a lower mortgage payment or interest rate have the option to apply for an FHA Streamline Refinance loan which features no FHA-required credit check or appraisal.
That is a huge advantage, but for some kinds of refinance loan a new appraisal and credit check are mandatory; that includes any refi loan that has cash going back to the borrower at closing time. So if you need cash back for a refinance loan, a reverse mortgage, etc. you should treat the refinance loan exactly the way you did when preparing for your original home loan.
Know How Long You Plan to Stay in the Refinanced Home
If you plan to stay in the home long-term, you may wish to consider the effect your new interest rate will have on how much your loan costs over the years. If you are thinking about refinancing but plan to sell the home at some point, saving money out of pocket up front may be the bigger priority.
Much depends on your mid-term to long-term financial goals and it's important to be a long-range thinker where these big financial commitments are concerned. Remember, when refinancing your mortgage you can't pay enough attention to these little details-they add up!
------------------------------
RELATED VIDEOS:
Get Your Questions Ready for Your Loan Officer
The Last Part of the Transaction Is the Mortgage Closing
Know What You Can Borrow With Prequalification
SEE YOUR CREDIT SCORES From All 3 Bureaus
Do you know what's on your credit report?
Learn what your score means.