FHA Home Loan Rules You Should Know: Credit Checks
August 11, 2019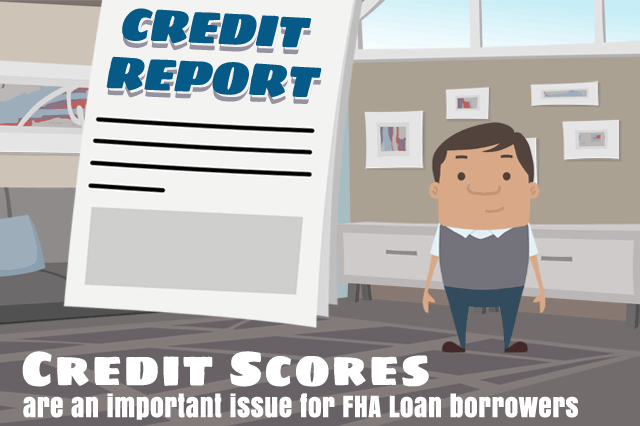 Some borrowers don't fully understand the home loan process, which can lead to disastrous results if you don't understand the lender's approach to credit checks and other loan underwriting procedures.
If you want to buy real estate using an FHA mortgage, your lender will have your credit reports pulled and examined for evidence of responsible credit use, FICO scores, etc. But some borrowers make the mistake of believing that once this is done, the lender never needs to look at your credit report again.
This is not true.
Your lender may review your credit reports more than once over the course of the loan transaction. And FHA home loan rules in HUD 4000.1 state clearly, "The Mortgagee must re-underwrite a Mortgage when any data element of the Mortgage changes and/or new Borrower information becomes available."
The mortgagee is the lender. Re-underwriting the loan means you could be subject to a brand new credit check, employment verification, and other procedures.
This is one reason why it's extremely important to avoid applying for new lines of credit once you have submitted a home loan application-any new line of credit could force the lender to re-calculate your debt-to-income ratio with the new credit lines in mind.
Could this make it harder to justify approving your mortgage loan, cash-out refinance loan, or FHA Reverse Mortgage? Yes, it definitely can.
It's a very good idea to avoid opening new lines of credit from the moment you commit to applying for a major loan such as an auto loan or real estate loan.
It is far better to focus on reducing your existing debt, lowering your credit card balances well below 50% of your maximum credit limit, and make sure you have 12 months of on-time payments on all financial commitments.
Your lender does not read your credit report once and close the books; your credit is subject to review during the entire process and borrowers who do not realize that sometimes make fatal-to-the-loan mistakes out of ignorance. Sometimes that is due to new credit applications, it may be due to job changes in the middle of the loan process, or other variables.
When it comes to home loans, it's best to keep variables to a minimum-don't buy a new car, try not to change jobs or careers in the middle of your mortgage approval process, etc. This is why it's a good idea to start planning your loan a year or more in advance-anticipating these issues is a big part of a successful home loan application.
------------------------------
RELATED VIDEOS:
Disclosures Give Transparency to Borrowers
Understanding the Purpose of Your Mortgage Down Payment
Putting Money Into Your Escrow Account
SEE YOUR CREDIT SCORES From All 3 Bureaus
Do you know what's on your credit report?
Learn what your score means.