FHA Purchase and Refi Loan Questions and Answers
July 8, 2019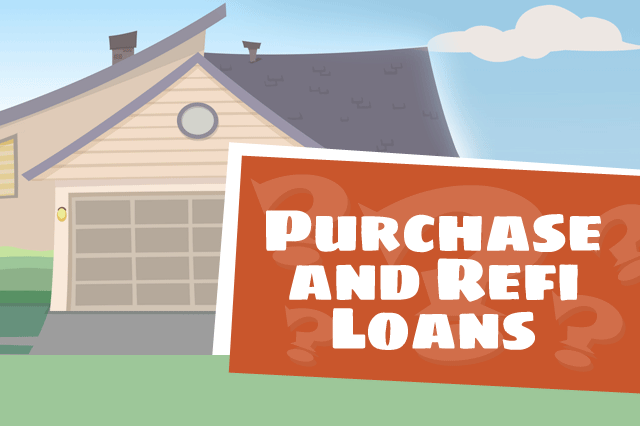 Whether you're a first time homebuyer, moving to a new home, or want to refinance your existing conventional or FHA mortgage, the FHA loan program will let you purchase a home with a low down payment and flexible guidelines.
What Is an FHA Forward Mortgage?
"Forward mortgage" refers to the kind of home loan transaction where you are buying a home from a seller and need an FHA mortgage to do it; a forward mortgage loan is any home loan used to buy a property, sometimes also referred to a purchase loan to distinguish it from a reverse mortgage or refinance loan.
What Kind of Property Can I Buy or Refinance With an FHA Mortgage?
Any 1-4 unit property that meets FHA standards and will be your home of residence may be considered for an FHA mortgage. Certain restrictions may apply depending on the nature of the property, FHA loan rules, state law, and other variables.
Can I Finance All My Closing Costs?
Not all of them. Some closing costs must be paid in cash at closing time, but others such as the FHA Up-Front Mortgage Insurance Premium may be rolled into the loan (financed). Some closing costs cannot be financed and must be paid in cash at closing as required in HUD 4000.1. Remember that you do have the option of negotiating with the seller to have a seller contribution for closing costs (restricted to six percent of the sale price of the home) added to the funds to close.
Can I Get Any Unused Home Loan Funds In Cash at Closing Time?
No. FHA loan rules do not permit cash back to the borrower unless it is a refund or the proceeds of an FHA Cash-Out Refinance loan.
Do I Need Mortgage Insurance on an FHA Home Loan?
FHA home loans should not be covered by private mortgage insurance because FHA loan rules require an FHA mortgage insurance premium. This premium is included in your monthly mortgage payment and takes the place of private mortgage insurance which will, depending on the amount of the down payment, duration of the loan, and other factors, be charged for 11 years or the full mortgage term.
Are FHA Mortgages Like USDA Home Loans? Do They Have Income Restrictions?
FHA loans are not need-based and have no income limits. You also do NOT have to be a first-time borrower, and you are permitted to apply for an FHA mortgage if you have owned a home before. USDA loans are need-based and have certain income limits. FHA mortgages are open to all financially qualified applicants with stable income and patterns of reliable credit use that meet lender and FHA standards.
------------------------------
RELATED VIDEOS:
A Good Faith Estimate Provides Mortgage Information
Measuring Your Loan-to-Value Ratio
Monitor Your Credit Score
SEE YOUR CREDIT SCORES From All 3 Bureaus
Do you know what's on your credit report?
Learn what your score means.