What Hurts a First-Time Home Buyer's Chances?
April 22, 2019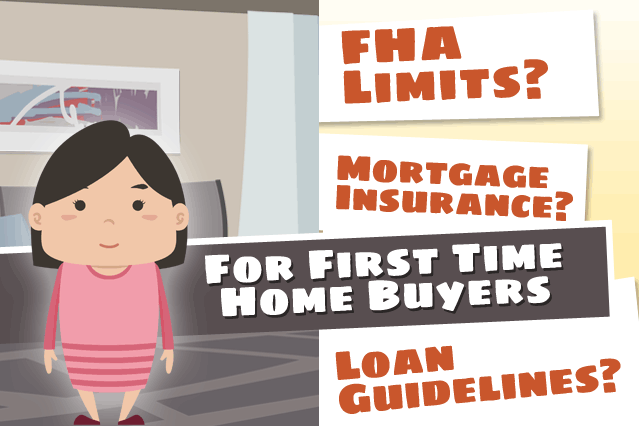 What can hurt a first-time home buyer's chances of purchasing the house they have decided they really want? There are several factors you can anticipate that will save you time and in some cases, money while you search for that first home.
Home Buying Mistakes: Not Figuring Out How Much Home Loan You Can Afford
This seems like a very simple area, but it's one that can trip people up if they begin casually looking for a home and decide later they are serious about buying. You need to know the price range you can comfortably afford along with the rest of your financial obligations.
And that's an area the lender will scrutinize, using a debt-to-income ratio calculation to see if you qualify. Borrowers should try using an online mortgage calculator to estimate the amount of a monthly payment based on a variety of important factors.
First Time Home Buying Mistakes: Not Getting Pre-Approved Before House Hunting
If you are serious about house hunting and want to be taken seriously as a potential buyer, getting pre-approved is a very important part of that process. The seller of a home may not take you seriously without pre-approval, assuming you are window shopping only.
That's not always a safe assumption for the seller to make, but it is important to recognize that yours will not be the only interest in the property and other potential buyers will definitely come to the seller pre-approved.
Home Buying Mistakes: Not Shopping Around for Both a Home and a Lender
Some people fall in love with the first (or second, or third, or all the above) home they find on the market. There's nothing wrong with this as long as you keep looking to see what else may compare to the house you've already found.
That's an important part of making an informed decision as a home buyer and just as important when searching for a lender.
Not all FHA lenders offer the same products or services, and you may find that one lender who offers a condo loan may not offer an FHA mobile home mortgage, and vice versa. Some lenders may have more restrictive requirements for FICO scores and loan repayment history, others may be willing to work with you and your circumstances if you meet the right conditions.
Shopping around is a very important part of making the best choices you can with the home and the lender; be sure to ask about interest rates, terms, and conditions with the lender and when it comes to finding another house, ask a real estate agent where the comparable properties are to the one you are thinking of buying even if it was the earliest home you explored when the house hunting began in earnest.
------------------------------
RELATED VIDEOS:
Don't Skip the Home Inspection
Bigger is Better With a Jumbo Loan
Insuring Mortgages With the FHA Funding Fee
SEE YOUR CREDIT SCORES From All 3 Bureaus
Do you know what's on your credit report?
Learn what your score means.