Buying a Home With an FHA Loan? Ask Questions.
April 11, 2019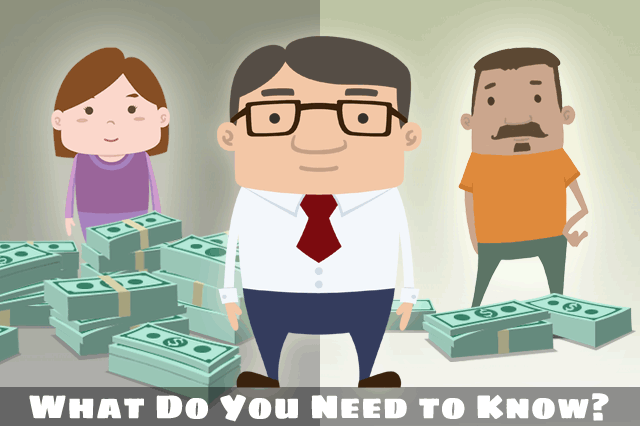 If you are buying your first home with an FHA mortgage, there are some questions you should ask about the property you want to buy. Sometimes it only takes a little bit of information to help make up a potential homeowner's mind, but knowing the right questions to ask is key.
Questions to Ask About the House You Want to Buy With an FHA Home Loan
There are several general areas you should ask the seller, real estate agent, even the lender in some cases. These include the demographics of the neighborhood itself-are the homes owned mostly by older couples? Newlyweds? A mix of newcomers and long-term residents? You'll want to know how potentially quiet (or otherwise) your new neighborhood is going to be.
Another question to ask is if any plans are known for the general area; expansion, development, the creation (or disappearance) of nearby services such as gas stations, hospitals, grocery stores, etc. Sometimes development can be a big plus, but it could also be a potential liability if one of the new projects near your new home is a shopping center or movieplex.
A third set of questions, but very important, should be connected to anything you don't currently know about property taxes on the homes in a given area, the history of property tax increases, and whether a future referendum or other legal measures could have an effect on property taxes down the line.
Questions to Ask the Owner
Before you commit to purchasing your first home with an FHA mortgage, you will want to ask about the history of the area in terms of flooding, forest fires, mudslides, sinkholes, or other potential problems. You should also ask if any work has ever been done on the foundation of the home and if so, how extensively.
Be sure to ask the owner about the general age of the house as this may be an indication that you will have to replace appliances, repair or replace the roof, water heater system, etc. You may also wish to ask which of the home's systems have been repaired or replaced and how long ago.
Questions to Ask a Real Estate Agent
Your FHA home loan won't get approved or denied on the basis of your real estate agent questions but knowing certain answers could help you decide whether it's worth your time to commit to a certain area.
For example, if you need day care, school access, and related services, is the neighborhood you're looking at homes in suitably close for your needs or is it far removed from essential services? How bad is traffic to and from these services when you need them? Has the area been subject to significant changes in property values? How long and how long ago?
These are all excellent places to begin when preparing questions for your seller, realtor, and/or lender.
------------------------------
RELATED VIDEOS:
Get Your Questions Ready for Your Loan Officer
The Last Part of the Transaction Is the Mortgage Closing
Know What You Can Borrow With Prequalification
SEE YOUR CREDIT SCORES From All 3 Bureaus
Do you know what's on your credit report?
Learn what your score means.