First-Time Home Buyer Questions
April 7, 2019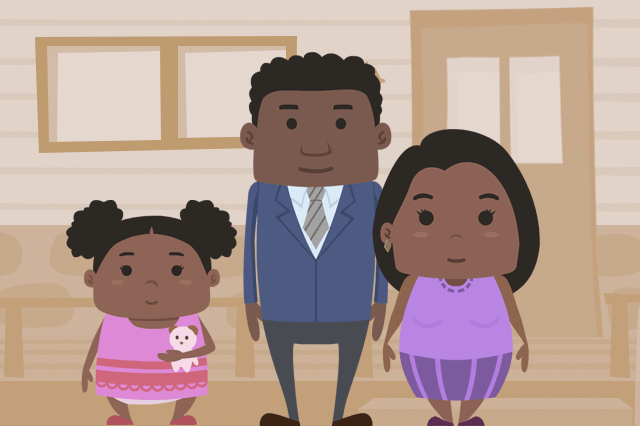 Buying a home for the first time? Need some advice on how FHA home loans work? Here are some common questions about purchasing a home with an FHA mortgage you should know the answers to before getting started.
"How Long Should I Prepare For a Home Loan Before Filling Out FHA Loan Paperwork?"
The answer to this question depends greatly on several variables but in general start examining your credit reports and saving money for home loan expenses at least a year in advance.
"Why Prepare So Early for an FHA Mortgage?"
It isn't that FHA home loans take longer to get ready for-you should start preparing for any credit application considered a major line of credit as early as possible. One reason is that if you find items on your credit report that need disputing or correcting, the process can take much longer to complete than you realize.
You will also need to save money for the down payment, which is required for all FHA forward mortgages including FHA One-Time Close Construction Loans, FHA Rehab loans, and other loans used to purchase a new or new-to-you home.
"What FICO Scores Are Required for Home Loan Approval as a First-Time Home Buyer?"
FHA FICO score minimums are identical for first-time home buyers and experienced homeowners alike. If your FICO score is 580 or higher, FHA loan rules say you technically qualify for the lowest down payment. But lender standards may also apply which is why it is a very good idea to talk to a lender, apply for pre-approval, etc.
"Do I Have to Be in Need to Be Approved for an FHA Mortgage or Refinance Loan?"
No. FHA mortgages are not need based. Some people confuse USDA home loans, which ARE need-based and have income restrictions, with FHA mortgage loans which do not have any income restrictions or requirements that you be in financial need to apply.
"Do I Have to Be a Citizen of the United States to Apply for an FHA Mortgage?"
FHA home loan rules state that those who are in the United States legally, whether or not they are citizens, may apply for an FHA mortgage loan. Documentation may be required to show legal status, but citizenship is not required.
Talk to a lender about these and related issues to learn more about how to get approved for an FHA home loan as a first-time borrower or a return customer.
------------------------------
RELATED VIDEOS:
Homebuyers Benefit From the Work Done by Fannie Mae
HUD 4000.1 is Sometimes Called the FHA Handbook
Credit History Is Presented as Your FICO Score
SEE YOUR CREDIT SCORES From All 3 Bureaus
Do you know what's on your credit report?
Learn what your score means.