Refinance Loan Facts You Should Know
April 5, 2019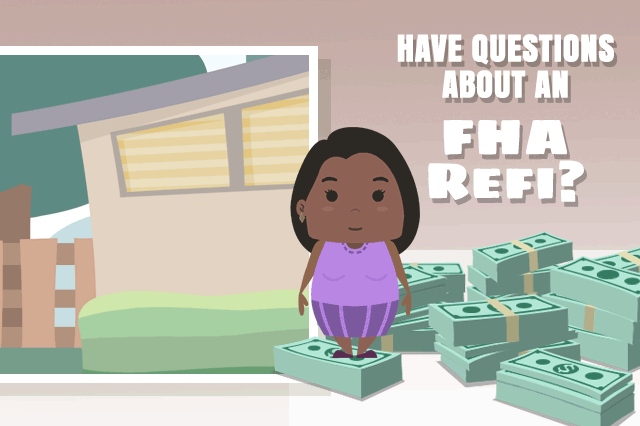 What do you need to know about FHA refinance loans for mortgages? There are plenty of details you'll need to remember but some of these facts are best learned in the planning stages of your mortgage loan refinance journey. Whether you are a first-time homeowner or you have owned property before, FHA refinance loans can help you in a variety of ways.
FHA Refinance Loans Are Flexible
You can apply for an FHA fixed rate refi loan or an adjustable rate refinance loan depending on your financial needs and goals. Some homeowners who started out with an adjustable rate mortgage (ARM) may wish to refinance out of the ARM into a fixed rate loan, while others may refinance into another ARM loan.
Whichever you choose, you should know that FHA refinance loans are available regardless of whether your original mortgage was an FHA loan or not.
FHA Refinance Loans Can Help You Remodel a Home
Refinancing with an FHA 203(k) rehabilitation loan allows you to get funds to use specifically for approved renovations or repairs. Rehab loans are not the same as cash-out refinancing which provides cash back to the borrower for any purpose.
FHA Rehab loan funds can only be used specifically for the approved repair, remodeling, or upgrade work. If you need cash back for any purpose rather than specifically for this type of remodeling project, ask your lender about FHA cash-out refinancing instead.
FHA Cash-Out Refinance Loans Are Available for FHA and Non-FHA Mortgages
Cash-out refinancing allows you to take value out of your home converted to cash. You can refinance an FHA or non FHA mortgage with an FHA cash-out refi loan. Cash-out refinance loans require a new credit check and appraisal, so you will need to prepare for the expenses of the refi loan by saving up for the appraisal and associated closing costs.
FHA Refinance Loans Can Be Simple
You do not need to do cash-out refinancing or an FHA rehab loan if all you want to do is refinance the mortgage without remodeling or getting cash back. A simple refinance or no-cash-out FHA refinance loan lets you refinance whether that's simply to renegotiate the loan or to remove another borrower from your mortgage.
Lender standards and state laws may apply above and beyond FHA home loan requirements-ask your lender what is applicable for your transaction.
------------------------------
RELATED VIDEOS:
There's a Difference Between APR and Interest Rates
Choose Your Mortgage Lender Carefully
Getting Started With Your FHA Loan Application
SEE YOUR CREDIT SCORES From All 3 Bureaus
Do you know what's on your credit report?
Learn what your score means.