Refinancing for First-Time Homeowners
March 31, 2019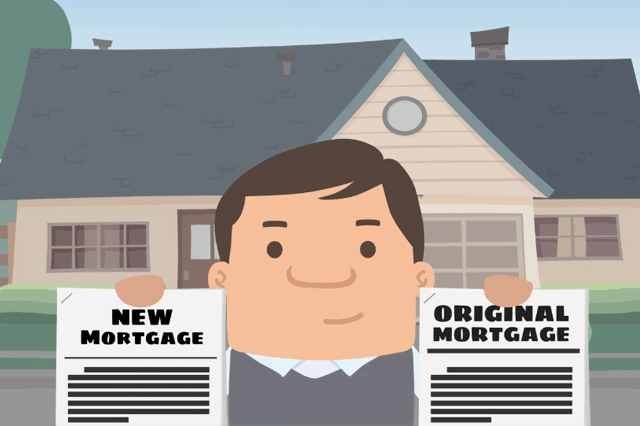 What does a house hunter need to know about making the transition from being a first-time home buyer to being a first-time homeowner? One important area is your ability to refinance and why you might choose to do so.
Refinancing a home is usually motivated by something-the need to get a lower mortgage rate, a desire to cash in on the home's value, or even the desire to upgrade and improve the property.
Refinancing a piece of real estate with an FHA mortgage allows you to do one or more of the above as long as you will be an owner-occupier and not an absentee owner of the property.
You can refinance out of a conventional or other non-FHA mortgage into an FHA home loan. You can do this regardless of whether the refinance loan is for an adjustable rate mortgage or a fixed rate home loan.
You can also refinance FHA-to-FHA and you do not need to use the same lender your original FHA mortgage was issued by; you are free to shop around for a new lender and the most competitive rates and terms.
When you refinance a mortgage it is good to know your goals for the refi loan up front. If you need a fixer-upper loan to improve parts of the house, you will need to speak to the lender about an FHA 203(k) Rehabilitation Loan. If your needs are different, a different type of FHA refinance loan might be more appropriate.
For example, FHA Cash-Out Refinancing is specifically designed to allow the borrower to get cash back on the transaction. Compare that to FHA Streamline Refinance loans which are intended for FHA-to-FHA refinance transactions and have not money back but do allow the lender to get into a lower rate, a lower mortgage payment, or some other tangible benefit to the borrower.
If you just want to get out of an adjustable rate mortgage whether FHA or non-FHA, you can do so with a simple refinance or a no cash-out FHA refi loan.
You can also refinance a home loan to remove a co-borrower from the note; this procedure will require you to discuss your needs with the lender and you will be required to go through a new credit check and appraisal process in most cases unless the refinance loan is an FHA-to-FHA Streamline Refinance, where there is no FHA requirement for a new appraisal or credit check.
The lender may require one in any case, but the FHA does not.
In all cases the FHA refinance loan will require occupancy; these refinance loans cannot be used for any property the owner will not live in as the primary residence. Ask your loan officer about your refi loan options and how you can get started.
------------------------------
RELATED VIDEOS:
Homebuyers Benefit From the Work Done by Fannie Mae
HUD 4000.1 is Sometimes Called the FHA Handbook
Credit History Is Presented as Your FICO Score
SEE YOUR CREDIT SCORES From All 3 Bureaus
Do you know what's on your credit report?
Learn what your score means.