Does Brexit Affect the Cost of Your Home Loan?
March 29, 2019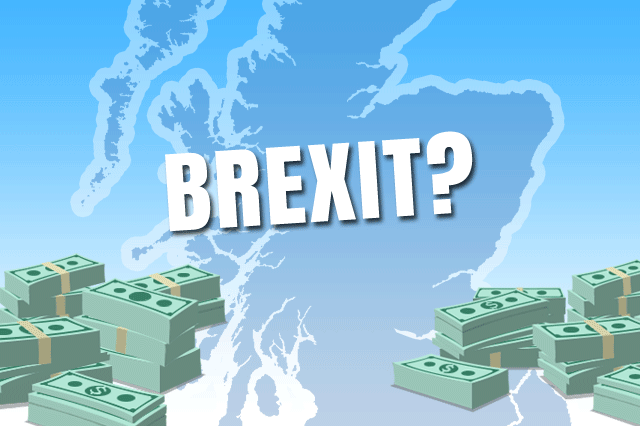 The headline to this article may have some scratching their heads, wondering what the connection could possibly be between Brexit-the large controversy over whether Britain should leave the European Union, when, and how-seems to have nothing at all to do with the needs of first-time home buyers and experienced house hunters.
So why are there headlines linking these two things?
The answer is all at once simple and complicated. The simple answer is that at first glance these things have nothing at all to do with one another. But a closer look reveals some interesting variables that are definitely worth considering.
Especially when recent Brexit headlines have resulted in conditions that make for lower mortgage loan interest rates in the USA. But how is this possible?
Mortgage loan interest rates are affected by market forces including investor decisions to put money in riskier ventures when conditions seem favorable. But when conditions don't favor these decisions, investors may flee for the safety of "safe haven" investments like Treasury Bills.
That investor activity has the result of pushing mortgage loan interest rate higher or lower depending on circumstances. In general, what is bad news for the economy is often good news for mortgage loan interest rates.
That means when markets at home or abroad do well, there is potential for interest rates on your mortgage loan to climb; when things are bad overseas or at home there is potential for rates to go lower.
Brexit is a major issue that has potential economic consequences for all of Europe and beyond; negative developments such as the inability to decide on a firm exit strategy and end date for leaving the EU have the potential to affect mortgage rates depending on how investors interpret these circumstances.
So it's easy to see that yes, Brexit CAN play a role in a higher or lower interest rate for a first-time home buyer or experienced house hunter. But Brexit or other headline-worthy developments do not directly influence rates-that influence comes via the activities of the investors on a given day.
And that is one reason why mortgage loan interest rates move up and down on a daily basis. You may not immediately see a connection between world headlines and the amount of interest you will be charged on your mortgage loan, but the more you examine how investor behavior affects mortgage loan rates the better you will understand the hows and whys.
------------------------------
RELATED VIDEOS:
Do What You Can to Avoid Foreclosure
Homes Financed With FHA Loans Must Be Owner Occupied
FHA Programs for First-Time Homebuyers
SEE YOUR CREDIT SCORES From All 3 Bureaus
Do you know what's on your credit report?
Learn what your score means.