FHA Borrowers Beware: Mortgage Scams Targeting Borrowers in Trouble
September 6, 2011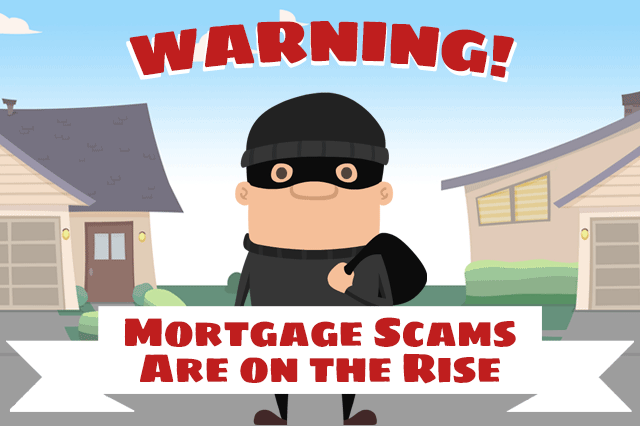 Recent headlines show disturbing trends when it comes to scams and disreputable companies targeting homeowners who struggle to keep up with their mortgage payments. FHA and conventional borrowers have recently been contacted by alleged scam artists with offers to help borrowers in trouble beat foreclosure proceedings against them. In some cases the scam artists claim that joining a lawsuit against certain lenders can stop foreclosures altogether.
In an August 19, 2011 L.A. Times article, the California Attorney General is quoted discussing legal action against a group of Southern California lawyers and their associates for allegedly convincing borrowers in trouble to pay to join such lawsuits. The article states in some cases the homeowners paid as much as ten thousand dollars per person to be listed as plaintiffs.
According to legal paperwork filed in Los Angeles County Superior Court, "Consumers are led to believe that joining these lawsuits will stay foreclosures, reduce their loan balances, entitle them to monetary benefits and potentially get them their homes free and clear of their mortgage."
This scam was not limited to California--the scheme as alleged is said to have been perpetrated in 17 states, affecting more than 2,000 homeowners according to the California Attorney General.
Borrowers were contacted by direct mail advertising which stated the homeowners were "potential plaintiffs" in nationwide litigation. The Attorney General of California believes no settlements were made or available. The L.A. Times article says in some cases is no record of any lawsuit ever initiated on behalf of the people who paid to be represented by the alleged scam artists in court.
FHA borrowers should use caution when contacted by a third party about loan defaults or any foreclosure avoidance scheme which requires the borrower to pay any company than the mortgage company. The FHA official site says no money should ever be paid in such cases unless the third party has been specifically approved by the lender and/or the FHA.
Homeowners facing default on FHA mortgages should contact the FHA for advice and get an FHA-referred housing counselor to explain options to avoid default, prevent foreclosure, and remain in good standing with an FHA home loan.
------------------------------
RELATED VIDEOS:
Learn How to Meet FHA Requirements
A Few Tips About Your Fixed Rate Mortgage
Your Proof of Ownership Is the Property Title
SEE YOUR CREDIT SCORES From All 3 Bureaus
Do you know what's on your credit report?
Learn what your score means.