FHA Refinance Loans and Appraisal Results
March 11, 2019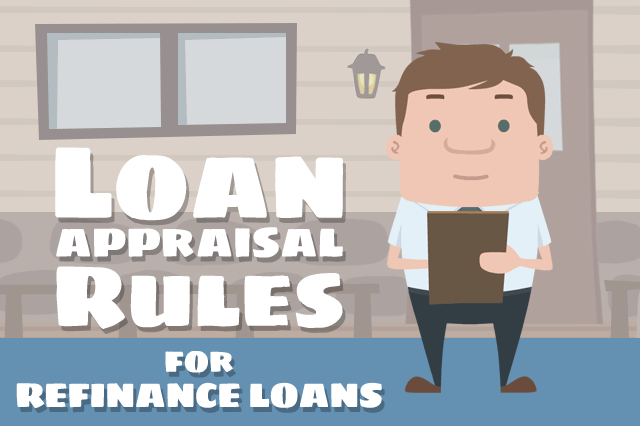 If you are interested in an FHA refinance loan, especially if you want a cash-out refinance where you can take equity out of your home in cash, the appraisal process will be a very important step. What do you need to know about the appraisal and what happens if the appraisal turns out to value your home at a dollar amount lower than you anticipated?
FHA Appraisal Rules
For FHA home loan approval on a refinance loan, the appraisal is required. It is not an option for cash-out refinance loans, FHA rehab refinance loans, or other non-FHA Streamline loans. FHA Streamline refinance loans have no FHA-required appraisal, but there is also no cash back to the borrower permitted.
If your goal is to get out of an adjustable rate mortgage, get into a lower mortgage payment, or into a lower interest rate, the FHA Streamline refinance option is one to explore.
But if you need to refinance a non-FHA mortgage or you want an FHA-to-FHA refinance with cash out, the FHA streamline refi option is not for you.
FHA Appraisals That Come in Lower Than You Expect
The most tempting thing some borrowers will gravitate to in a situation where the appraisal does not meet expectations is to ask the lender to request a new one. But FHA loan rules in HUD 4000.1 do not permit an appraisal "do-over" just because there is a disagreement over the value of the home.
The lender can request a new appraisal when there are possible errors or other "material deficiencies" in the work. But just to reconsider the value of the home is not justification for the new appraisal.
The Advice of Some Home Loan Advisers
Some advise borrowers to find another lender in cases where the first appraisal does not meet expectations. The idea here is that a new lender and a new appraisal may give the borrower a better chance at the "as expected" appraisal result. But appraisals are done based on the condition of the home itself AND how it measures up to similar properties in the housing market.
You risk a new appraiser coming to the same conclusions as the previous one did if the comparable properties in your housing market justify the same result. If the condition of the home is in dispute from the first appraisal, and you get any "deficient" areas corrected before a new refinance loan application with a different lender, that may change the equation but there are no guarantees.
It's a good idea to get some lender advice before you apply for a refinance loan if you need cash back. Ask how to get your home ready for the appraisal and/or how to proceed if you aren't sure how the appraisal might affect your ability to borrow with cash out. You can also ask a real estate agent, custom builder, or even an appraiser for advice in this area.
------------------------------
RELATED VIDEOS:
The ARM is an FHA Adjustable Rate Mortgage
Understanding APR
The Appraisal Fee
SEE YOUR CREDIT SCORES From All 3 Bureaus
Do you know what's on your credit report?
Learn what your score means.